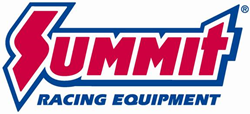 Tallmadge, OH (PRWEB) December 06, 2014
Operation Appreciaton, the annual visit by Summit Racing and Harley-Davidson racers to American troops stationed overseas, is now underway--and you can go on mission with them at our OnAllCylinders blog.
This will be the second year Summit Racing NHRA Pro Stock drivers Greg Anderson and Jason Line, Summit Racing/BIGFOOT monster truck racer Dan Runte, and Harley-Davidson NHRA Pro Stock Motorcycle racers Andrew Hines and Eddie Krawiec will visit troops in the Middle East. Operation Appreciation is made possible by Armed Forces Entertainment (AFE) with special thanks to Army Special Forces Association Chapter 64 and SFA's Sfc (Retired) Wayne Reed.
NHRA race announcer and National Dragster writer Alan Reinhart is covering Operation Appreciation for OnAllCylinders. Each racer will be describing their experiences as they visit American personnel at various bases throughout the Middle East and Ethiopia. You can read his posts right now at OnAllCylinders or on Summit Racing's Facebook page.
Summit Racing Equipment
http://www.SummitRacing.com
1-800-230-3030