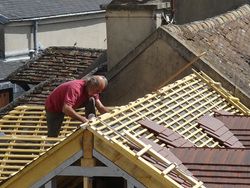 prospective home buyers will emerge in greater numbers in 2015
Chicago, IL (PRWEB) December 05, 2014
The Federal Savings Bank, a Midwest based lender, is pleased to see that the housing market's progress continues to manifest itself in the number of American homeowners who have regained control of their mortgages. In the wake of the recession, more homeowners have accrued equity thanks to sharp rates of property value appreciation, helping improve mortgage fulfillment and home retention rates across the country.
According to the Mortgage Bankers Association's latest quarterly report from December 2nd, stability has spread into the commercial and multifamily sectors as well, with mortgage delinquency rates continuing their decline through September. Jamie Woodwell, the MBA's vice president of Commercial Real Estate Research, likened the mortgage fulfillment trend to that seen prior to the recession. No matter the type of mortgage, sound finance management is a good sign for the housing industry at large.
"Improving property fundamentals and values, as well as a strong finance market, are helping drive delinquency rates down across all investor groups," Woodwell said in a press release. "The 90-plus day delinquency rate for bank-held commercial and multifamily mortgages fell to 1.28 percent in the third quarter of 2014, a level last seen in early 2008 at the beginning of the credit crisis. The delinquency rate for multifamily loans held by banks has not been this low, 0.5 percent, since 2006."
Handling equity with care
The Federal Savings Bank thinks prospective home buyers will emerge in greater numbers in 2015 if the market continues to exhibit such healthy traits, helping trigger steadier sales activity. Equally encouraging is the level of responsibility with which many current homeowners are handling their recently acquired equity. A recent December 1st CNBC report noted that while all forms of mortgage origination were up during the third quarter, home equity lines of credit saw the biggest quarterly upswing. That's a reflection of property owners' newfound wealth, with $20 billion in new HELOC volume approved in July, August and September. That figure represented a 17 percent jump in originations from the second quarter and was directly correlated with plateauing rates of property value appreciation seen during the summer.
Most importantly, lender representatives and market analysts are reporting more homeowners are tapping into their equity more conservatively - in part because post-recession regulations mandate HELOCs can't be granted with the same frequency or without thorough borrower examination. But households in which finances are being managed capably are eligible to capitalize on their newfound appreciation, so the surge in HELOCs at a time when mortgage fulfillment rates are improving is not a coincidence. Lenders like The Federal Savings Bank are also pleased that serious delinquency rates among single-family homeowners are also down considerably, having fallen consistently with each quarter since the recession.
HELOCs can be used for a number of purposes, whether a family wants to fund an addition, a homeowner wants to consolidate debt or there's another big-ticket purchase to be supplemented. A home with accrued equity is a most valuable asset - one that can facilitate improved financial management going forward. All the property value gains of 2013 and 2014 should also trigger another trend: more homes for sale. In 2015, with more owners seeking to capitalize on appreciation, prospective home buyers could find themselves with more options when they hit the market.
To learn more about home loan opportunities, contact The Federal Savings Bank, a veteran owned bank.