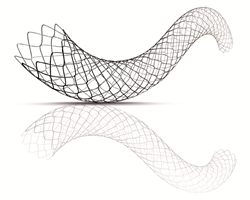 Camp Hill, PA (PRWEB) December 16, 2014
GI Supply will be donating several products for educational hands-on workshops at this year's NYSGE Annual New York Course, The New Scope of Endoscopy. The Polar Wand® Endoscopic Cryotherapy System will be used during the session "Hot Topics in Esophageal Disease: On the Cutting Edge" on Wednesday, December 17th during the hands on portion from 5:15-7:00pm. The Taewoong Biliary Stent and ViaDuct® Biliary and Pancreatic Stents will be used during the "ERCP Master Class 2014: Practical Lessons for Advanced Care" during the hands on portion from 6:40-9:00pm. Additionally, GI Supply will be showcasing these products, as well as the Niti-S Through the Scope Esophageal stent, at a hands-on table during the general sessions.
"GI Supply is happy to support the goals of Albert Einstein College of Medicine and the New York Society for Gastrointestinal Endoscopy to improve knowledge of gastrointestinal diseases, enhance the quality of their practice, apply state-of-the-art technology in a cost-effective way, and to foster an evidence-based approach to endoscopic decision-making," said Jeff Barrett, President and CEO of GI Supply.
For the Esophageal Disease course, Polar Wand® fit in well as an efficient, affordable, highly versatile endoscopic cryotherapy system which safely ablates mucosal lesions throughout the entire digestive tract. The device is typically used to treat symptoms of a variety of disorders including Barrett's Esophagus and gastric antral vascular ectasia (GAVE) disease. Polar Wand uses thermodynamics to cool CO2, eliminating the complicated need to handle liquid nitrogen. It is also able to quickly treat large areas, which helps reduce procedure times.
The ERCP (endoscopic retrograde cholangiopancreatography) course was also a good fit for several of GI Supply's product lines. The Taewoong Biliary Stent has a unique open-cell design that maintains full intra-luminal patency in tortuous anatomy. This biliary stent facilitates immediate and continuous wall opposition, while the low axial force allows the stent to conform providing for patient comfort. The ViaDuct Biliary and Pancreatic stents are engineered with a first-ever winged design to allow fluid to naturally flow quickly and safely around the outside of the stent, instead of just through a small opening in the center, helping to reduce the risk of cholangitis and/or occlusions.
Over 3,500 practicing gastroenterologists, gastrointestinal endoscopists and surgeons, GI fellows, and GI nurses and associates are expected to attend the meeting at the New York Marriott Marquis Hotel, December 18-19, with Advanced Hands-On Workshops and Satellite Symposia being held December 17-20. The entire course is jointly sponsored by Albert Einstein College of Medicine and the New York Society for Gastrointestinal Endoscopy. Attendees who are not able to go to the hands-on session can visit GI Supply Booth number 407 during exhibit hours.
About GI Supply
GI Supply (http://www.gi-supply.com/) designs simply smarter GI products, built by physicians for physicians. The company was founded 25 years ago by Dr. Frank Jackson, a gastroenterologist and entrepreneur. He partnered with other GI physicians, nurses, and practitioners to create simple, smart, just-works-how-it-should products. Products that are safer, more efficient, and more effective for doctor and patient alike. 25 years later, GI Supply builds on that same mission every day.