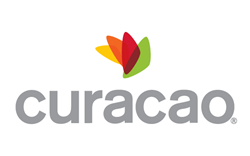 "We wish happiness this Holiday Season and a successful legalization for the ones among us who deserve it", said Ron Azarkman, Curacao CEO.
Los Angeles, CA (PRWEB) December 08, 2014
President Obama recently announced a historic immigration reform to protect 5 million undocumented immigrants from deportation. The President's plan will allow undocumented immigrants that meet specific requirements to legally live and work in the country for a period of three years.
As part of the requirements, undocumented immigrants will probably have to prove how long they have been living in the United States.
"If you are interested in Curacao providing you with secure information on our database we have acquired over the last 30 years, that may include store visit dates and even the support of prior dates living in the Unites States, we at Curacao, will be more than happy to assist you with this requirement, said Ron Azarkman, Curacao Chief Executive Officer.
"If you have ever applied for credit at Curacao in the past, even 20 or 30 years ago; whether you got approved; regardless if you ever purchased anything from us; If you still have a balance, or an unpaid old debt, and even if your account is inactive and have not used it in many years, please feel free to visit one of our stores and one of our Curacao Associates will search your secure record and we will do our best to assist you in acquiring the required documents to prove your claim to the Immigration authority, said Ron Azarkman, Curacao's CEO.
We wish happiness this Holiday Season and a successful legalization for the ones among us who deserve it.
About Curacao
Curacao is one of the leaders in the retail industry in the market they have presence; its chain of department stores are included consistently among the top 50 electronic and appliance stores in the United States. With its new store in Tucson, the recent complete transformation of the company, the new fresh image, plus its culture service, Curacao places by itself for the future attracting an ample base of buyers. Each of its 11 stores located in California and Arizona counts with an average of 100 thousands square feet that offers to its customers a wide range of products, services and its proprietary credit. Curacao has been well known on how to capture the consumer, by innovating and marking tendencies for three decades. Founded in 1981, headquarter is based in its main store in downtown Los Angeles. For more information visit: http://www.icuracao.com.
Media Contact: Ruth Garcia-Corrales, ruthg(at)icuracao(dot)com