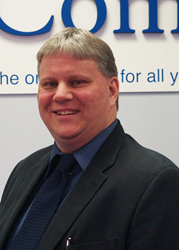 We look forward to showcasing the depth and breadth of our capabilities.
Chicago, IL (PRWEB) December 10, 2014
At the upcoming 2015 Consumer Electronics Show (CES15), in the Las Vegas Convention Center's South Hall 1, Booth No. 20318, Ace Computers will be displaying its hard working, cost-effective workstation platforms and portable NAS security solutions along with live demonstrations and multi-monitor configurations for a range of powerful and creative consumer and enterprise applications. The company is also offering instant configurations and pricing; they will be able to process orders on the show floor for both end user and dealer/reseller inquiries.
The CES, running Jan. 6-9 in Las Vegas, is owned and produced by the Consumer Electronics Association (CEA). The International CES has a long tradition of being the best place to view and interact with the latest consumer technology before it reaches store shelves.
Ace Computers CEO John Samborski said, "The CES is an excellent opportunity for us to meet with consumers and the companies that create technology products for them. This year—at our booth-- we will be demonstrating our dynamic configuration capabilities along with on-the-spot price quotes. We look forward to showcasing the depth and breadth of our capabilities."
Acknowledged as the best custom technology manufacturer, Ace Computers is a Woman-Owned Small Business custom technology systems manufacturer and reseller for the public sector as well as the commercial sector. Their channel partners include Intel, Supermicro, NVIDIA, Mellanox and Samsung among others. It has been an industry leader since 1983. In addition to some of the finest academic institutions in the U.S., long-term clients include the U.S. Department of Energy and the U.S. Department of Defense. Ace Computers builds custom technology with the same components that top manufacturers use without the premium price. Its principal, recognized industry expert John Samborski, is an alumnus of Intel's prestigious board of advisors. In addition to our Greater Chicago headquarters, Ace Computers has locations in New Jersey, Colorado, and Pennsylvania. To contact Ace Computers, call 1-877-223-2667 or 1-847-952-6900 or visit http://www.acecomputers.com/TopProducts.asp
For media inquiries, contact Jeanna Van Rensselar at Smart PR Communications;
630-363-8081; jeanna(at)smartprcommunications(dot)com.
For Company Background, visit: http://www.acecomputers.com/TopAbout.asp