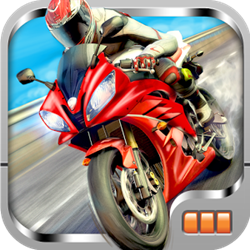 San Jose, CA (PRWEB) December 09, 2014
A recent marketing item from Creative Mobile, the makers of the Drag Racing: Bike Edition app, describes the exciting details of the game now that it is enabled for Android* tablets powered by Intel® Atom™ Processors.
The document details the prominent features of the game that delivers life-like track racking to tablet users. With 17 different professional-quality bikes to choose from, racers can earn upgrades and further fine-tune the vehicle of their choice. The game also offers enhanced multiplayer features, where users can compete against up to nine other racers in real-time all over the world. Other social elements allow challengers to show off their best moves on Facebook* and Twitter*, and a global leaderboard determines who is the world champion.
The sterling graphics and superb animation make this game a total adrenaline rush on the latest tablets. Now, an even larger mobile device audience of racing and gaming fans can join in the fun by downloading this full-senses virtual experience onto their devices.
About Creative Mobile
Creative Mobile develops and publishes cross-platform multiplayer games including the Android* & iOS hit Nitro Nation™ Drag Racing. The company was founded in 2010 in Tallinn, Estonia, by a small group of former colleagues who recognized the potential of Android* and freeware mobile games.
About the Intel Developer Zone
The Intel Developer Zone supports independent developers and software companies of all sizes and skill levels with technical communities, go-to-market resources, and business opportunities. To learn more about becoming an Intel Software Partner, join the Intel Developer Zone. For more information, visit: https://software.intel.com/.
Intel, the Intel logo and Intel Inside are trademarks of Intel Corporation in the U.S. and/or other countries.
*Other names and brands may be claimed as the property of others.
Copyright © 2014 Intel Corporation. All rights reserved.