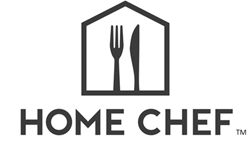 Chicago, IL (PRWEB) December 09, 2014
Home Chef, the transformative chef-curated ingredient and recipe delivery service, today announced new investors and advisors, a move to a state-of-the-art facility and a unique holiday product offering. The momentum and product news cap a year of tremendous growth for the company.
After launching in fall 2013, Home Chef successfully bootstrapped until their first outside investment from Guild Capital in July 2014. The company has now raised a total of $750,000 to-date from influential new investors, including Craig Ulliott, Co-founder of Belly, and Rich Mott, Owner of Michelin Star-awarded North Pond restaurant in Chicago.
The company's weekly revenue has increased five-fold since June, and the additional investment has allowed Home Chef to keep pace with growing demand while continuing to provide a superior product. Home Chef has also opened the doors to its new headquarters in Chicago's West Loop neighborhood. The state-of-the-art facility will allow for continued expansion and provide the space and culinary technology necessary to grow by more than 20 times current volume.
"Home Chef has demonstrated impressive growth in a short period of time, largely due to its extraordinary leadership and unique approach towards reinventing how meals are viewed and created at home," said Craig Ulliott, Co-founder of Belly and a new investor in Home Chef. "I look forward to being a partner to the Home Chef team as they continue to provide exceptional culinary experiences for their customers while enabling them to become experts in the kitchen."
As the winter holidays rapidly approach, Home Chef has introduced its "Build-Your-Own Holiday Meal" feature that will cater to parties of two to ten. The festive and seasonal menu, available on Friday, December 12, will include full meals, à la carte main courses and side dishes priced from $9.95 per serving, as well as a special option created in collaboration with leading lifestyle site, The Everygirl. These convenient, affordable holiday options take the stress and high price tag associated with creating an impressive meal out of the picture – no chaotic grocery store shopping, and no stressful recipe planning. Additionally, to make cookie swaps and holiday parties a breeze, Home Chef is also offering a Holiday Dessert Box that will provide everything necessary to make enough classic chocolate chip cookies and holiday bark to enjoy and share.
Also new this year will be a New Year's Eve selection of main courses, light-bites and savory brunch options, which will be available beginning December 19.
"Home Chef is uniquely positioned to change how people access and create meals at home," said Pat Vihtelic, Founder and CEO of Home Chef. "The newest round of investment ensures that we will not only continue on our current trajectory of rapid growth, but also provide a superior product to our customers. "
Home Chef's custom menus and free delivery of high-quality, artisan ingredients reach customers in over 60 percent of the U.S., including all of the Midwest and a majority of the Southeast and East Coast. Weekly subscriptions are flexible and affordable, and can be conveniently managed via a personal dashboard.
The holiday and New Year's Eve menu options will be available at: http://www.HomeChef.com/Menu.
For more information or to sign up, please visit http://www.HomeChef.com.
###
About Home Chef
Home Chef simplifies the process of cooking fresh meals at home. As a flexible subscription service, Home Chef provides free delivery of recipes developed by culinary experts and all of the pre-portioned, high quality, fresh ingredients needed to cook them. Each menu is flexible and curated according to personal taste and dietary preferences, bringing a new level of customization to ingredient and recipe delivery. With creative and easy-to-make recipes, Home Chef saves customers time and money, allowing for a unique and delicious culinary experience in the comfort and convenience of home. To sign up for the service or learn more, visit http://www.homechef.com.