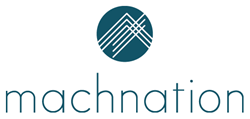 Boston, Massachusetts (PRWEB) December 10, 2014
MachNation, Inc. (http://www.MachNation.com), the only dedicated firm offering applications and insight services for the Internet of Things (IoT), Internet of Everything (IoE) and connected device ecosystems, announces availability of two research publications.
"MachNation has been providing our customers with industry-leading analysis and strategic support for their IoT initiatives," said Steve Hilton, co-founder and President, MachNation. "Today, we are thrilled to announce two exciting publications that provide insight and in-depth analysis of the IoT ecosystem -- ScoreCards for IoT Application Platforms and IoT Carriers."
MachNation's 2014 IoT Application Enablement Platforms ScoreCard is the industry's first comprehensive technical look at the IoT platforms providing application enablement, device management, analytics, IoT application stores and ancillary support tools. The ScoreCard is a valuable tool for enterprises looking to deploy an IoT solution and technology vendors looking for an IoT platform partner.
"The IoT Application Platform space is one of the most exciting and rapidly developing pieces of the IoT technology stack," said Dima Tokar, co-founder and CTO of MachNation. "We've included thirteen leading vendors in the ScoreCard ranked on a set of key capabilities identified by MachNation. Buyers of IoT solutions and technology companies seeking IoT partners must understand this critical element of the technology stack and the best vendors in the ecosystem."
According to Tokar, "The ScoreCard shows us a diverse and thriving landscape consisting of varying approaches to technology, standards development, flexibility, business strategies, pricing and partnerships."
Tokar continues, "In order to capture the key trends, we took a cross-section of the space and completed an in-depth look at the following vendors: 2lemetry, Aeris, Arrayent, Axeda/ThingWorx, Ayla Networks, Bug Labs, Carriots, Cumulocity, Electric Imp, EVRYTHNG, SeeControl, Xively and Yaler."
In addition, MachNation published its 2014 Next Generation IoT Carrier ScoreCard, the first look at carriers evolving from legacy M2M managed communications providers to trusted IoT technology partners.
On the IoT Carrier ScoreCard, Steve Hilton notes: "This ScoreCard focuses on the impact that carriers will have in the IoT ecosystem: an ecosystem focused on driving IT-based technologies into the operational technology (OT) units of public and private sector organizations."
Hilton adds, "2014 will go down in the history books as the beginning of IoT experimentation by carriers. Our ScoreCard focuses on that experimentation and innovation."
MachNation's Next Generation IoT Carrier ScoreCard ranks major companies in the space including AT&T, Orange, Sprint, Telecom Italia, Telefonica, Telenor Connexion and Vodafone.
For more information, please visit https://www.machnation.com
Press Contacts
Steve Hilton, for MachNation
media(at)machnation(dot)com
SOURCE MachNation, Inc
RELATED LINKS
https://IoT3.MachNation.com