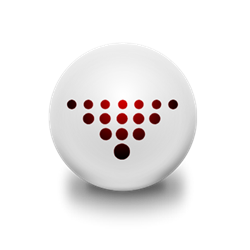 We've developed specialized migration tools based on our proprietary synching technology that ensure a painless & simple transition from Google Apps to HyperOffice, where the user & service provider are in complete control
Rockville, MD (PRWEB) December 10, 2014
HyperOffice today announced the release of a specialized migration tool and availability of its award winning private label cloud email plus technology for ISPs, telecoms, cable operators and other service providers looking for an alternative to Google Apps.
"HyperOffice is in the business of enabling service providers to deliver innovative cloud based solutions to their customers at competitive prices, with full control over branding and where their data resides," said Farzin Arsanjani, President at HyperOffice. "We understand that migration of customers from one platform to the next is a particularly painful process for Service Providers and their customers. To this end, we have developed specialized migration tools based on our proprietary synching technology that ensures a painless and simple transition from a number of platforms, including Google Apps, to HyperOffice, where the user and the service provider are in complete control," said Farzin. "We are in the process of helping a number of ISPs on the Google Apps Partner Edition migrate to HyperOffice and look forward to extending our innovative technology portfolio to new partners," he added.
A video of the migration tool can be seen at http://youtu.be/DJ0kIgcm1hY
The Google Apps Partner Edition, also called Google Apps for ISPs, is a dedicated Google program which allows service providers to offer email accounts and other tools to their users under their own domain, with Google Apps powering it in the background.
"We enable these Service Providers to switch their users to our best-in-class cloud "email plus" technology, and offer it under their own brand name and domain as they had been doing with the Google Apps Partner Edition," Farzin said. "Since we own the complete technology stack, and we have extensive experience with hosting cloud services, we are also able to offer ISPs pricing comparable to the Google Apps Partner Edition – the best deal they will get in the market. Service Providers have the choice of branding our solutions, using our hosting services or hosting on their own infrastructure. Our sole focus is to empower telecoms, ISPs, cable operators and other service providers to offer their users HyperOffice's award winning cloud technology. Our entire business model is built around empowering, not competing with service providers," Farzin said.
HyperOffice lists leading service providers like Tata Telecom, iNet, Canon, Hitachi, Foxconn and NTT Verio amongst its partners.
"HyperOffice was a complete package for us, from flexibility in deployment and packaging, to the strength of their technology, to the excellence of their team," said Sunil Patel, Product Manager at Tata Telecom, one of the largest telecom providers in India. Tata Telecom has launched cloud email and collaboration solutions powered by HyperOffice in the Indian market, under the InstaOffice brand.
More details about the offer can be seen at http://www.hyperoffice.com/sp/google-apps.php.
About HyperOffice
Launched in 2004, HyperOffice, offers a leading range of cloud based communication, social collaboration, external collaboration, UCC and mobile technologies. Its mission is to enable service providers with innovative cloud technologies and delivery capabilities to increase revenue while protecting their brand and their customers. Service Providers can serve high demand cloud markets via cutting edge HyperOffice white label Cloud Email, Social Collaboration, Mobility, and UC solutions for the workplace. HyperOffice is widely recognized for its highly differentiated and innovative offerings with awards from Red Herring, ComputerWorld and leading research firms.