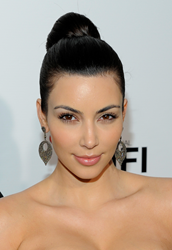 I see Kim Kardashian pregnant and giving birth to another baby girl in 2015, and a Kim and Kanye break up within two years.
Langhorne, PA (PRWEB) December 10, 2014
When expert advisors at Psychic Source, the most trusted psychic service since 1989, were asked to make celebrity predictions for 2015, they naturally focused on celebrity weddings, celebrity break ups and, of course, celebrity scandal.
Starting with the bad news, Psychic Cory predicted, "The sad saga of domestic violence and sexual assaults with sports figures and celebrities will continue to be exposed." Psychic Kimberle said, more specifically, that she saw "a number of steroid scandals coming up." Psychic Roxanna predicted that "Justin Timberlake and Jessica Biel will have problems this year," although they might manage to keep it together in 2015.
Focusing on the question of whether they anticipate a Beyonce and Jay Z break up and/or a Kim and Kanye break up, Psychic Cory said, "Beyonce and Jay Z are definitely on a roller coaster that they'll get off of and likely in 2015. Kim and Kanye will exit their media circus relationship within two years."
Turning to the good news, Psychic Cory added that in terms of celebrity weddings, "Jennifer Aniston and Justin Theroux will sneak in a ceremony," with Psychic Roxanne agreeing and adding that "Mila and Ashton" will enjoy the same happiness in the upcoming year.
And to the most joyous news of all (drum roll, please!): When asked about pregnant celebrities in general, and whether we might see Kim Kardashian, Beyonce, or both pregnant in 2015, Psychics Cory and Kimberle agreed that Kim Kardashian will give birth in late summer or fall. Cory also predicted that Beyonce "will be pregnant again in late 2015 or early 2016 with another girl, with or without Jay Z."
Here's to all the pregnant celebrities and celebrity weddings we will be following in the New Year and a wish for less celebrity scandal and fewer celebrity break ups this time around.
*****
About Psychic Source:
Founded in 1989, Psychic Source is the nation's oldest and most respected psychic service. Psychic Source's advisors are experts in astrology, horoscopes, numerology, tarot cards, clairvoyant readings, and many other psychic disciplines. Psychic Source believes in its community of authentic Psychics and stands behind the authentic psychic readings they deliver to clients. Visit them online at http://www.psychicsource.com.
For more information, contact:
Maryanne Fiedler, Marketing Director
maryanne(at)psychicsource(dot)com
215-953-8568