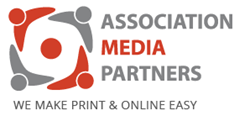 "Today, the association community has come to expect a certain level of interactivity and sophistication when searching for products and services online. This directory delivers." - Joan Tezak, Executive DIrector, CSAE
Denver, CO (PRWEB) December 12, 2014
Association Media Partners (AMP), an innovative professional services firm focused on integrated media solutions, today announced that it has launched a new, comprehensive digital directory for Colorado association executives. Sponsored by the Colorado Society of Association Executives (CSAE), The Colorado Association Marketplace Directory launches with more than 2,600 Colorado vendor and supplier listings.
"The Colorado Association Marketplace Directory delivers an outstanding user experience with innovative search functionality and targeted search results," said Betsy Kominsky, partner at Association Media Partners. "By providing association executives with a one-stop shop to compare and decide on vendors, the directory enables better decision-making about the products and services they need to run their association."
Key Features of the Directory Include:

Open for all association & non-profit executives to use
Includes vendor companies specifically targeting Colorado associations, across 144 categories
Comprehensive: over 2,600 vendor listings within Colorado and more than 36,000 nationwide
Responsive, engaging design and navigation that make the directory easy to use across mobile, tablet or PC
Content and social media feeds for premium listing companies, so that users have a one stop shop for information of value
Faceted search features, so users can find exactly what they are looking for quickly and easily
In addition, the directory has been optimized for search engine performance, which will improve results for companies listed in the directory. To ensure the directory information is kept up-to-date and accurate, the upgraded infrastructure allows listed companies to update their records on an ongoing basis. With an analytics package included with enhanced directory listings, participating vendors now will be able to track the effectiveness of their listings and make real-time adjustments as needed.
Three tiers of listings are available for participating organizations: basic listings, enhanced listings, and premium listings. The enhanced listing offers vendors the ability to engage with content feeds, higher ranking in search, category listing priority and the opportunity to provide a logo and more information about the service or product. The premium listing includes all the benefits of the enhanced, plus lead generation features that include calls to action for RFP requests, and asset downloads.
Joan Tezak, Executive Director of CSAE said, "Today, the association community has come to expect a certain level of interactivity and sophistication when searching for products and services online. This new directory provides key association decision makers with access to a comprehensive, easily accessible guide to Colorado's leading suppliers."
To view the directory, or to find out how to get listed, go to http://www.assocmarketplace.com.
About Association Media Partners
Association Media Partners (AMP) serves leading associations and non-profits in the race for relevancy, revenue and membership growth. A team of strategic media specialists with offices in Denver, Colorado, AMP's staff is devoted to making associations succeed by providing cutting edge sales and media management solutions, online digital strategies and print and distribution savings. Founded in 2012, AMP serves associations, non-profit organizations, publishers and universities. For more information, visit http://www.associationmediapartners.com.