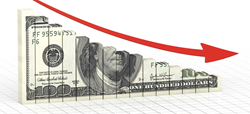 cash sales are moving down in the right direction
Chicago, IL (PRWEB) December 10, 2014
Peoples Home Equity was pleased by a recent report highlighting how cash sales are on the decline. Such news is important to the lending sector of housing as it means a high number of buyers are made up of borrowers.
According to December 9th Corelogic report titled "Cash Sales Made up 35 Percent of Total Home Sales In September 2014" cash sales have fallen on a year-over-year basis for 21 consecutive months.
Housing has improved year-over-year, with 34.8% of total home sales purchased with cash in September 2014, versus 37.4% in September 2013. While cash sales did increase 1% from August to September Corelogic emphasized that "cash sale share comparisons should be made on a year-over-year basis due to the seasonal nature of the housing market. Prior to the housing crisis, the cash sales share of total home sales averaged approximately 25 percent." To serve as a reminder, cash sales peaked at 46.4% in January 2011.
Individually among states "Delaware had the largest share of any state at 57.4 percent, followed by Florida (50.8 percent), Alabama (49.6 percent), New York (44.4 percent) and Idaho (43.3 percent)."
In terms of metropolitan areas, "Miami-Miami Beach-Kenall, Fla. Had the highest shares of cash sales at 5.2 percent, followed closely by West Palm Beach-Boca Raton-Delray Beach, Fla (55.9 percent)."
Peoples Home Equity sees that cash sales are moving down in the right direction. This means a larger number of sales are made up by financed buyers, enabled to borrow from lenders like Peoples Home Equity thanks to new found employment, higher wages, or credit score improvement. The American economy is improving and it's improving the entire industry.