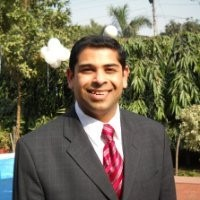 More participation is simply better for business. Healthy employees will take better care of our customers
Tampa, FL (PRWEB) December 10, 2014
When Tampa's Pratik Roychoudhury purchased Shield Watch IT Services and Citrus Computers in 2013, a 22 employee operation; only 4 in 10 company employees participated in the company sponsored health insurance plan. Understanding that healthy, well taken care of employees very likely equal happier employees, Roychoudhury and his leadership team dedicates themselves to increasing participation and to doing the unthinkable—shouldering the majority of employee health care costs, a bold move many business owners shy away from since the very controversial American Health Care Act's (ACA) insurance mandate for small businesses kicked in in 2014.
An Associated Press-GfK poll released on March 28, 2014 showed that only 26% of Americans support the ACA, while a Wall Street Journal/NBC poll released on April 30, 2014, indicated that just 8% of respondents say that the Affordable Care Act "is working well the way it is."
Roychoudbury, a Wharton School of Business MBA, CEO of Shield Watch, and former President of Career Transitions, LLC, in South Bend, Indiana, knows business and cares about people. "I was certain such a low participation percentage could hurt our business in the long run, but not for the reasons many might think," he states. "It was my goal to increase participation and take on the brunt of coverage costs. In doing so, my employees take fewer sick days, report being significantly satisfied with their health care coverage and feel as though our business truly looks out for them and their families. And above all, healthy employees take better care of our customers. Mission accomplished!"
The Outcome: Shield Watch spends less than what they would have because they involved their employees in the plan selection making process and because they thoroughly reviewed their options. Instead of a experiencing a 48 percent increase in premiums in 2013 (under their old plan), they are now shouldering less than a nine percent increase and getting better coverage overall. Better yet, the company now experiences an 87 percent participation rate in company sponsored healthcare insurance. "More participation is simply better for business. Healthy employees will take better care of our customers," said Roychoudhury.
Taking this one step further, Shield Watch provided a rider for each employee covering any potential first hospital stay for the employee, or anyone in their families, 100 percent, therefore removing any worry of a catastrophic event wreaking financial ruin, as it will for more than two million Americans in 2014 alone. In fact, unpaid medical bills are the number-one cause of bankruptcy filings and are outpacing bankruptcies due to credit card bills or unpaid mortgages, according to NerdWallet Health. "This is a small price to pay to ensure we never lose any of our best people due to serious illness, accident," says Roychoudhury.
Roychoudhury believes small businesses should be more proactive in securing coverage like Shield Watch has. Each year, Shield Watch shopped rates and each year those rates seemed to spiral upward. They finally settled upon Humana health care coverage in 2014, negotiated rates and now offer an array of options to better meet their employees' individual needs and the needs of their families. Shield Watch discovered smaller deductibles and more reasonable co-payments.
"These people take care of my company and my customers. It's my duty to make sure they're taken care of equally well. Therefore, our employees know that if they do fall, they'll have a hand that picks them up," shares Roychoudhury.
Company Performance: The healthcare benefits for the employees provided one of the major catalysts for the record performance the company achieved in 2014. The company is tracking about a 36% revenue growth in 2014 and has also added about 16 new clients. "This is a record performance for the company in its eighteen year history by all standards," says Roychoudhury.
"As we are now exploring plan renewals for 2015, we are looking at some price increases. Like last time, the company will absorb all of the price increases of the healthcare plans so that the employee contributions do not change. This will bring the employee contributions to 34% while the company will bear 66% of the healthcare costs", says Roychoudhury.
Roychoudhury goes on to state that "While some may look at this as a cost, I look at it as an Investment in the well-being of my employees and in turn they will be happier, live healthier lives and take better care of my customers. The ROI is huge. Our performance in 2014 is a testament to that"
MEDIA OPPORTUNITIES: Shield Watch IT Services owners and employees are available for interview. Contact Jennifer Frazier of The Creative Stable at (813) 991-2334 or jennifer@thecreativestable.com.
About Shield Watch IT Services: Shield Watch | Citrus Computers was founded in 1996 and purchased in 2013 by Pratik Roychoudhury, who then rolled out the concept of "Worry Free IT and Obsessive Customer Support." The company specializes in customized network and computer services for companies of all sizes in the Greater Tampa Bay area and in 11 U.S. states. It has a staff of 22 certified engineers and technicians in Tampa and 52 software developers in India, as well support and administrative personnel. The company provides IT services, server visualization, web service, web marketing solutions, HIPAA compliance, penetration testing, network security, VOIP consulting, cloud services, application development, network planning and design, and hardware and software procurement. Shield Watch IT Services is located at 13135 W. Linebaugh Ave., #102, in Tampa. For more information, visit: http://shieldwatch.com.
Media Contact: Jennifer Frazier at (813) 991-2334 or jennifer@thecreativestable.com
###