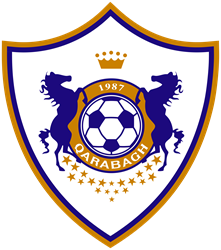 London, UK (PRWEB UK) 11 December 2014
This evening – 11 December – the Azerbaijani club FC Qarabağ is preparing to take on FC Inter-Milan on home turf at the Tofig Bahramov Stadium in Baku in a Group F UEFA league match. The game follows a nail-biting clash between French side AS Saint-Étienne and FC Qarabağ on 27 November on French soil that resulted in a 1–1 draw. This provided the Azerbaijani squad with ample opportunity to demonstrate their formidable attacking and goalkeeping skills. With UK bookmakers heavily backing Inter-Milan for victory, the Azerbaijani team will have its work cut out – despite the vocal support from the home crowd.
This evening's match is a major achievement, as the unique story of FC Qarabağ is inextricably interwoven with the Armenian–Azerbaijani conflict over Nagorno-Karabakh. Effectively, FC Qarabağ is the only refugee club in Europe, due to the Armenian invasion of Agdam in 1993 at the height of the conflict. This destroyed the stadium, facilities and players' houses. The team is now forced to play 270km away in Baku, where it shares the Tofig Bahramov Stadium with the Azerbaijani national side.
In fact, this year the club won the Azerbaijani Championship and qualified for the European league for the first time – despite the fact that the club is unable to play in its original stadium, due to the ongoing Armenian occupation of Agdam. The story of the club is told in the film 'Offside', produced by The European Azerbaijan Society (TEAS), and directed by the renowned US author and journalist Thomas Goltz (see bit.ly/offsideqarabag). The film is based on the writings of the Dutch sports journalist and writer Arthur Huizinga, author of 'Offside: Football in Exile', illustrated by photojournalist Dirk-Jan Visser, and 'Never a Homegame: A Football War in the Caucasus'.
For a team that has encountered and overcome so much tragedy, even the prospect of knocking on the door of the knockout stages of this top-level competition is a dream come true.