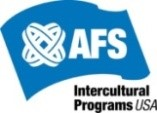 San Francisco, CA (PRWEB) December 10, 2014
AFS-USA hosts NASA Chief Technology Officer at upcoming local event
San Francisco Bay, CA, December 10, 2014—The San Francisco Bay area team of AFS-USA will be host to Ray Gilstrap, Chief Technology Officer for IT at NASA Ames Research Center:
When: December 16, 2014
3:30 – 6:30 p.m.
Where: Silicon Valley Community Foundation
2440 W. El Camino real #300
Mountain View, CA 94040
Educators, parents and students are invited to attend to hear Mr. Gilstrap recap current NASA projects and explore how global competency and international cooperation is core to the agency's mission. His interactive talk will be followed by AFS alumni who will share how intercultural learning fueled their careers. The organization urges the public to come out and learn about opportunities to engage as global citizens.
This event is free and open to the public. Refreshments will be served. Please RSVP by December 13th at:
http://bitly.com/AFSoeeSTEM or email: ksouthard(at)afsusa(dot)org.
AFS-USA is a worldwide, non-profit organization that has been a leader in intercultural learning for over 65 years. Annually the organization sends more than 1,000 U.S. students abroad, provides approximately $3 million in scholarship and financial aid and welcomes more than 2,300 international students to be hosted by U.S. high schools and families.
Contact: Kristin Southard
Team Development Specialist – San Francisco Bay
ksouthard(at)afsusa(dot)org
646 381-3309
###