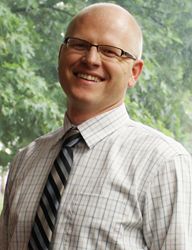 Cincinnati, OH (PRWEB) December 10, 2014
TruBlue Total House Care is thrilled to announce that the brand was just named to Bond's Hottest New Franchises for 2015.
TruBlue specializes in providing complete and affordable solutions for all house care needs including home improvements, maid services, lawn care, emergency repair services and more. In addition to seniors and busy homeowners, franchise owners work with real estate professionals, general contractors and property managers to maintain homes and rental properties, improve curb appeal, make final preparations to sell homes and more. TruBlue was founded in Cincinnati in 2011.
"We've been doing this for a few years now and the word is really starting to get out about TruBlue. The market is noticing our growth and realizing the need for services like this, especially as people continuously get busier and our loved ones get older. Having someone available to take care of your home so you can spend your weekends doing things you enjoy is extremely valuable," said TruBlue COO Mark Cottle.
"This is an exciting time for the brand because of the huge potential and momentum in property management. There is a real and growing need to keep people in their homes longer and more comfortably. The sky is the limit when we look at the services we offer and the opportunity for growth," he added.
According to World Franchising's website, companies have less than 50 operating units and provide evidence of outstanding growth potential for entrepreneurial franchisees to be named to Bond's Hottest New Franchises list.
Jason Lapp, owner/operator of the new TruBlue franchise in Mason, Ohio, said he was attracted to the company because of the concept and the general appeal of the services TruBlue can provide.
"We can market and serve to anyone and everyone. Everyone wants to make taking care of their home as easy as possible, especially as people get busier. With TruBlue, you can make one call and know your property is in good hands. Whether you're looking for our full suite of services or just one or two of the things we offer, everyone can use what we offer," Lapp said.
To learn more about becoming a TruBlue franchise operator, call (513)483-3293 or visit http://www.TruBlueHouseCare.com.
About TruBlue Total House Care
At TruBlue, we believe there are more important things to worry about than dirty sinks, broken doorknobs, or overgrown flower gardens. Let us take care of your to-do list so you can get back to enjoying your moments at home. For both aging communities and busy families, our reliable service professionals offer total maintenance and repairs of homes and rental properties. TruBlue gives you back the time to do more of what you love!