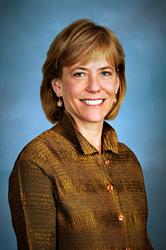 The Center for Health and Wellbeing (CHWB), is celebrating it's 15th year of providing San Diego with superior alternative patient care and accepts many mainstream insurance plans.
San Diego, CA (PRWEB) December 16, 2014
The Center for Health and Wellbeing is an integrative alternative health care clinic providing treatment methods that range from integrative primary care to acupuncture, hormone therapy, naturopathic medicine, chiropractic care, substance abuse treatment, counseling, as well as lesser-known treatments including platelet rich plasma therapy. Recently the Center for Health and Wellbeing launched it's new website showcasing it's providers and the variety of therapy modalities they use to treat a wide range of symptoms and diseases. The new site features a dynamic new blog, which highlights gastrointestinal problems, one of the many health challenges that patients seek compressive care for at the Center for Health and Wellbeing.
The Center for Health and Wellbeing is celebrating its 15th year of providing San Diego with superior alternative patient care. With an emphasis on naturopathic medicine and the patient/provider partnership, CHWB's team of Providers implements comprehensive and individualized treatment plans. At CHWB, patients can expect not only to be treated with respect, but also to be truly understood and empathized with as real people.
At the helm of CHWB's unique practice is its Founder and Medical Director, Dr. Janette Gray, recognized as the region's foremost authority on Bio-identical Hormone Therapy; a modality fostering the regulation of hormones and symptoms such as weight gain, decreased sex drive, focus deficiencies, and mood swings.
With a myriad of backgrounds and specialties represented at CHWB, each Provider at the clinic is united in their ultimate goal to utilize the most natural, least toxic, and minimally invasive treatment methods possible to facilitate a path to whole and balanced health in the patient's mind, body, and spirit.
About the Center for Health and Well Being:
The Center for Health and Wellbeing is San Diego's premiere integrative medical practice bridging the gap between conventional medicine and alternative therapies. CHWB provides patients with unique healing partnerships that foster the achievement of optimal health and wellness in a convenient and relaxed setting. The center is located in Hillcrest California, a suburb of San Diego, and focuses on providing integrative medicine that emphasizes the patient-provider partnership and encourages patients to take an active role in their healthcare. For more information please visit: http://chwbonline.com/.