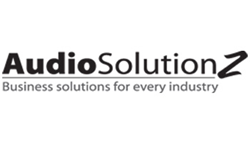 The Department of Social Services replaced a lot more than merely chairs, and did to respond immediately to health and safety issues that could affect citizens and employees alike. ~ Ed Day, Ramapo County Executive
Durham, NC (PRWEB) December 11, 2014
Complaints about bed bugs have been cropping up from every place in the country. Adam Witt, the acting Vice President in Witt Pest Management, Pittsburg presented his observations about monitoring apartments and treating the parasite around the Washington Country Housing Authority's Crumrine Tower that is located on South Franklin Street* . The 60-storeyed tower houses around 50 residents in 40 units. Witt said that the whole apartment – including hallways and common areas will be inspected and monitoring devices will be placed, if warranted and 15 units were treated in the process.
Since October, an amount of $16000 was paid by the housing authorities to the Witt's firm so that the bugs were eradicated. However, they reoccurred with sporadic outbreaks in the establishment. Despite associated with the word, 'bed', the critters sized, shaped and colored like your average apple seed – can infest furniture, wall hangings, sofas, electrical appliances and receptacles alike. They don't fly and lurk on a person or furniture, only to come out to feed on human or animal blood.
Last week, it was reported by the Journal News that the Department of Social Service came to know about bed bugs infestation in the Medicaid unit in Building L at Dr. Robert L* . Yeager Health Complex, Ramapo. In fact, dozens of chairs we so badly infested that they had to be replaced. Ramapo County executive Ed Day said on his Facebook page, "The Department of Social Services replaced a lot more than merely chairs, and did to respond immediately to health and safety issues that could affect citizens and employees alike."*
Problems like this have been arising on and off, from different parts of the country. Thus, HUD had released two notices and much written information on this issue. It is imperative thus, to meet all the HUD requirements so as to control the problem of bed bug infestation.
With an aim to aid this serious problem that is increasingly becoming commonplace throughout HUD-insured multifamily and assisted housing communities in the country, AudioSolutionz, country's leading source of business enhancing information, would be conducting a session on Wednesday, December 17, 2014 with expert speaker Debbie Hixon to help attendees carry out all the HUD requirements. Attendees will understand what are the guidance on rights and responsibilities of owners, management agents, HUD and tenants. They will also learn what is IPM and will be provided with a copy of "What's Working for Bed Bug Control in Multifamily Housing."
For more information, visit: http://www.audiosolutionz.com/public-housing-compliance/huds-take-on-bed-bugs.html
About AudioSolutionz
AudioSolutionz, the country's leading source of business-enhancing information, has been providing knowledge and training to professionals for trending industry topics for more than a decade. With an esteemed panel of industry experts, it helps professionals get information directly from the veterans and get their queries answered directly. AudioSolutionz specializes in audio conferences, training webinars, transcripts, DVDs in more than 12 industries in the United States.
Sources:
*http://www.observer-reporter.com/apps/pbcs.dll/article?AID=/20141120/NEWS01/141129956#.VIfvCDGUeGU
**http://www.lohud.com/story/news/local/rockland/2014/09/29/rockland-bed-bugs-ed-day/16452453/
***http://www.lohud.com/story/news/local/rockland/2014/09/25/rockland-named-fiscally-stressed/16207293/