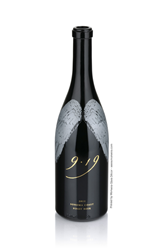 This is the fourth label printing award that Monvera Glass Décor has won this year.
Richmond, CA (PRWEB) December 16, 2014
Monvera Glass Décor, an industry leader in printing on glass bottles is proud to announce that they have been named Label Printer of the Year for 2014 by the North Bay Business Journal serving Sonoma, Napa and Marin counties. This was the second annual Wine Industry Awards presented by the Business Journal and was held in collaboration with the December 4th Wine Industry Network's North Coast Wine Expo & Conference in Santa Rosa.
Monvera's unique and design-oriented approach to screen printed labels was recognized in the category of Label Printer, beating out paper label suppliers in addition to other glass decoration companies. Monvera is the first decorator in North America to win in this highly competitive category.
"This is the fourth label printing award that we have won this year," noted Caitriona Anderson, Monvera's VP Sales & Marketing. "We attribute this to the consistent focus that we place on innovation and offering our customers unique label printing capabilities. Earlier this year we garnered awards from packagingPrinting Magazine for shoulder printing and wrap printing on square bottles. It's clear that the options for screen printing on wine bottles has evolved. Making the right investments in the latest printing technologies is key to being able to offer these exciting options to our customers."
All the award recipients were honored at a reception held December 2nd at the Hyatt in Santa Rosa. Casey Watkins, General Manager, accepted the award on behalf of the team and addressed the crowd attending. "Full credit goes to the entire team," explained Watkins. "Innovation underpins our culture and we are delighted and honored to receive this recognition from the Business Journal and our wine industry peers."
To learn more about Monvera's label printing award please go to http://www.northbaybusinessjournal.com/102862/wine-industry-awards-2014-monvera-glass-décor.