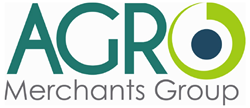 This project showcases the innovation that Mullica Hill Cold Storage and AGRO Merchants Group is delivering to the industry
Atlanta, GA (PRWEB) December 22, 2014
The Mullica Hill Group, a proud member of AGRO Merchants Group, began construction on a state-of-the-art solar farm at their cold storage facility in Mullica Hill, New Jersey. When completed in early 2015, there will be 10,752 solar panels all rotating via robotics to maximize efficiency and deliver 70% of the electric needs to the warehouses. An advanced dual-axis tracker system will produce more power than a conventional system by allowing the panels to track the movement of the sun across the horizon. This will be the largest robotically controlled solar farm in the world.
"We are excited about this long-term project with National Energy Partners," stated Fred Sorbello, CEO of The Mullica Hill Group. "NEP is recognized globally as a leading renewable energy developer with a strong track record in enabling companies to meet their economic and environmental objectives. This project represents an important strategic development within cold storage and showcases the innovation that Mullica Hill Cold Storage and AGRO Merchants Group is delivering to the industry." Mullica Hill Cold Storage is the largest receiver of imported meat in the United States and supports three USDA inspection houses. The company also provides frozen artesian breads, seafood and poultry products as well as transportation to and from its six warehouses in Southern New Jersey via ocean, air, rail and truck.
"National Energy Partners is proud to be working together with AGRO Merchants Group on our largest robotics solar project in the world. We are eager to help provide their cold storage facilities with an abundance of clean, renewable electricity using the power of the sun," stated Jeremy Conner, CEO at National Energy Partners. NEP believes that the future energy demands must be met with minimal liability on the nation's economy, and less impact on the environment. NEP is committed to help clients realize the benefits and savings of clean energy while reducing high up-front capital investment. The company develops, finances, manages and operates solar projects either through distributed energy or solar farm systems.
About National Energy Partners, LLC
National Energy Partners (NEP) is a renewable energy company based in Mount Laurel, NJ. Renewable energy based businesses are among the fastest growing sectors of our economy. Specializing in the development of photovoltaic solar electrical systems, NEP works with leading companies in their pursuit towards a greener society. For additional information, please visit NEP's website at http://www.nepsolar.com
About Mullica Hill Cold Storage
Mullica Hill Cold Storage is a 3PL refrigerated food service company serving the Ports of Philadelphia, Baltimore, North Jersey and New York. Originally founded as a fruit farm storing perishables, Mullica Hill has become the largest receiver of imported meat in the continental United States. Mullica Hill provides expertise in the areas of meat, baked goods, poultry and seafood, and places critical emphasis on food safety and food security. In 1998 Mullica Hill became the first refrigerated company in the U.S. to be ISO 9000 certified and today operates under both SQF food standards. For additional information, please visit Mullica Hill's website at http://www.mullicahg.com
About AGRO Merchants Group
AGRO Merchants Group is focused on providing innovative cold chain solutions on a global basis by partnering with the highest quality family-operated businesses and creating new, reliable, and integrated trade networks to help its customers grow. The Company will be investing in modern assets, industry-leading technologies, and value-added service offerings to ensure the highest quality supply chain management standards in the industry. For additional information, please visit AGRO's website at http://www.agromerchants.com.
AGRO Merchants Group Press Contacts:
U.S.:
Steve Denker
TopRight Partners
950 East Paces Ferry Road
Atlanta Plaza, Suite 2195
Atlanta, GA. 30326
sdenker(AT)toprightpartners.com
+1 404 631 6929 x103
Europe:
Bart van de Glind
Benedenboven
Parmentierstraat 9
3772 MS Barneveld
Netherlands
bart(AT)benedenboven.nl
+31 (0) 342 411 311
Latin America:
Fabiana Macedo
Punto Comunicações Multimeios
478, Ministro Godói Street
Room 11
São Paulo, Brazil 05015-000
fabiana.macedo(AT)puntocomm.com.br
+011 55-11-3868-3252