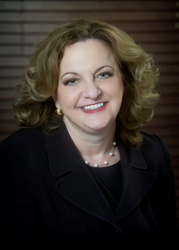 ...the insurance companies and their doctors often send patients home too soon, when they still need supervision and specialized care.
North Ridge, CA (PRWEB) December 16, 2014
The 60 Minutes segment "Denied" highlights that insurance companies deny medically necessary treatment for patients with mental illnesses. According to 60 Minutes, "we found that the vast majority of claims are routine but the insurance industry aggressively reviews the cost of chronic cases. Long-term care is often denied by insurance company doctors who never see the patient. As a result, some seriously ill patients are discharged from hospitals over the objections of psychiatrists who warn that someone may die. (CBS News, 60 Minutes, Denied, December 14, 2014)
The CBS segment states that doctors hired by the insurance company are paid for each medical review they complete. 60 Minutes reveals that many doctors make life and death decisions about what treatment people will get based only on telephone conversations with the treatment team. Stating that these doctors do not even look at medical records and they do not examine or meet the patient.
Lisa S. Kantor, partner at Kantor and Kantor Law and an expert on eating disorders, mental illness and insurance law, is leading the charge with a class action suit filed against Anthem for these exact same reasons. "The treatment team – the psychiatrists, the dieticians and psychologists – are the ones who know what is best for the patient. Historically and to date, the insurance companies and their doctors often send patients home too soon, when they still need supervision and specialized care," says Kantor.
My experience with medical professionals who treat the mentally ill is that they are brilliant, dedicated people. They have the best interests of their patients in mind and obviously want their patients to get better and get out of treatment, says Kantor.
California Insurance Commissioner Dave Jones weighed in on the 60 Minutes segment, stating that "Medically necessary mental health treatment, including residential mental health treatment, is required to be covered under mental health parity laws. This 60 Minutes feature puts a national spotlight on the all too common practice of denying people with severe mental illness the medical care to which they are entitled." (CA Dept of Insurance, Insurance Commissioner responds to 60 Minutes story about insurer denials of coverage for mental health treatment, December 15, 2014)
Together with Kathryn Trepinski, Lisa Kantor filed this class action against Anthem, in an attempt to highlight Anthem's corporate practices and the use of doctors who approve the denial of coverage 92% - 100% of the time. According to the CBS 60 Minutes segment, Dr. Timothy Jack's denial rate averaged 92 percent in one six month period in 2011, yet that was typical among 11 reviewers contracted by Anthem. Some doctors are reported to have denial rates of 95 and 100 percent.
Lisa S. Kantor is available for interviews, contact MPR and ask for Robin 919-745-9333.
For more information on the class action call our offices at 800-446-7529.
Reference: CASE NO.: BC518736, Superior Court of the State of California, for the county of Los Angeles, Central Civil West
About Kantor and Kantor, LLP
Glenn and Lisa Kantor fight on behalf of policyholders who are denied treatment for mental illness by any insurance company. All cases are reviewed and our team is experienced and qualified to help claimants.
Kantor and Kantor is the largest law firm in the country exclusively representing plaintiffs who have been denied insurance benefits from life, health, disability, and long-term care policies. The firm has extensive experience with the complex appeals process and federal court litigation of ERISA matters and files more ERISA cases than any other law firm in California. We do not broker policies, we fight for your rights to get the best possible outcome. For more information, visit us at http://www.KantorLaw.net follow our blog http://www.californiainsurancelawyerblog.com and follow us on Twitter @LisaSKantor.