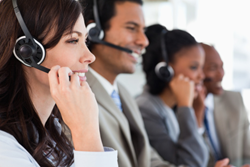 Atlanta, GA (PRWEB) December 16, 2014
A-1 Express, a recognized leader in same-day delivery, messenger and distribution services, announces after-hour same-day delivery services. The courier makes the announcement in an effort to offer more service accessibility to meet customer demand, expand its' current customer base and increase courier sales. A-1 Express pursues to be the best choice for courier logistic services and same-day delivery solutions nationwide.
The A-1 Express after-hour same-day delivery service allows customers to request its' courier orders beyond normal business hours. It's personnel is made up of an experienced dispatch staff, capable of processing service requests, order adjustments, add-on deliveries, and tracking assistance. A-1 Express after-hour services positions the courier to provide quick customer responsiveness and on-time deliveries, especially for long distance freight services.
The courier also has live personnel on call 24 hours and 7 days a week nationwide to assist its customers with a variety of service needs. To assure quality service, A-1 Express has live personnel with rotating weekly schedules to meet its same-day delivery demand during late night hours, providing immediate assistance to every customer. From small packages to palletized freight, the after-hour services assist customers with 24/7 operation and manufacturing facilities also.
The New Jersey courier is able to provide the highest level of deliveries in these instances, even out-of-state. For questions regarding any special after-hour delivery service request or volume courier service needs during the weekend, customers are recommended to contact A-1 Express and a sales representative will promptly assist them with a service quote.
A-1 Express is a recognized leading same-day courier for same-day delivery, transportation and distribution services. A-1 Express manages a growing list of 1,500 clients nationwide and takes great pride in providing the highest level of courier services. From individuals to Fortune 500 Companies, A-1 Express has the logistical expertise to create courier solutions and on-time deliveries. A-1 Express pursues to utilize the best in modern, courier technology to be the premier courier service provider throughout the US.