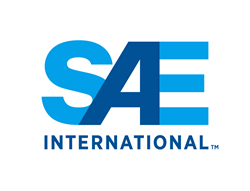 The event is hosted by Daimler and will be co-located with the Washington Auto Show. The meeting's theme will be "Future Vehicles: Integrating Safety, Environment and the Technology."
WARRENDALE, Pa. (PRWEB) December 16, 2014
SAE International announces the lineup of speakers for the 2015 Government/Industry Meeting, which will be held Jan. 21-23, 2015, at the Walter E. Washington Convention Center in Washington, D.C.
The event is hosted by Daimler and will be co-located with the Washington Auto Show. The meeting's theme will be "Future Vehicles: Integrating Safety, Environment and the Technology."
The list includes NHTSA Deputy Administrator David Friedman and EPA Acting Administrator Janet McCabe
Speakers will include:
Wednesday, Jan. 21 – Breakfast Speakers
9-10:30 a.m.

Mitch Bainwol, President & CEO, Alliance of Automobile Manufacturers
David Friedman, Deputy Administrator, NHTSA
Wednesday, Jan. 21 – Lunch Keynote
2:30-2 p.m.
Janet McCabe, Acting Assistant Administrator, Office of Air and Radiation, U.S. Environment Protection Agency
Thursday, Jan. 22 – Lunch Speaker
12:30-2 p.m.
Scott F. Belcher, Chief Executive Officer, Telecommunications Industry Association
Friday, Jan. 23 – Breakfast Speaker
9-10:00 a.m.
Mike Carr, Principal Deputy Assistant Secretary, Office of EERE, U.S. Department of Energy
The SAE Government/Industry Meeting focuses on understanding how technology, regulations and legislation affect the design of light and heavy duty vehicles in terms of safety, environment and energy conservation. The meeting provides opportunities for technical authorities from government, industry and academia who are leading advanced automotive technology, regulations and pending legislation to address issues that will influence future decision making within the industry.
The technical program will include a multitude of relevant topics facing industry and regulatory professionals, including environmental, energy conservation and safety.
For more information about the SAE 2015 Government/Industry Meeting, visit http://www.sae.org/events/gim/. To request media credentials, email pr(at)sae(dot)org or call 1-724-772-8522.
SAE International is a global association committed to being the ultimate knowledge source for the engineering profession. By uniting more than 145,000 engineers and technical experts, we drive knowledge and expertise across a broad spectrum of industries. We act on two priorities: encouraging a lifetime of learning for mobility engineering professionals and setting the standards for industry engineering. We strive for a better world through the work of our philanthropic SAE Foundation, including programs like A World in Motion® and the Collegiate Design Series™.