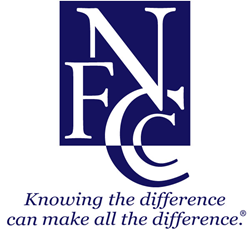 Shoppers who wait until the last minute are often more vulnerable to making poor shopping decisions, and should exercise extra caution,"
Washington, DC (PRWEB) December 17, 2014
As shoppers enter the countdown to Christmas, the National Foundation for Credit Counseling® (NFCC) offers tips to help them cross the finish line without compromising their financial well-being.
"Shoppers who wait until the last minute are often more vulnerable to making poor shopping decisions, and should exercise extra caution," said Gail Cunningham, spokesperson for the NFCC.
The following tips based on the acronym for countdown should help consumers maintain their financial common sense as they wrap up their holiday shopping.
Credit is a privilege. Treat it responsibly.
Overspending can have long-term consequences.
Use caution when at the ATM machine, guarding against identity theft.
Never leave home without it: your shopping list.
Total holiday spending frequently.
Don't impulse shop in order to check a gift off the list.
Open new accounts only when needed, not simply to save on today's purchase.
Watch out for buy-now-pay-later plans.
Notify creditors immediately of any unusual activity on an account.
"In spite of their best intentions, many people will overspend this holiday season and drag debt with them into 2015," continued Cunningham. "This is particularly a problem if new debt was stacked on top of existing debt, making it difficult to responsibly manage. Make 2015 the year you take charge of your financial future. Stop letting debt control you and instead become the master of your finances."
Consumers can find answers and solutions to their debt concerns by reaching out to an NFCC member agency. To be automatically connected to the agency closest to you, dial (800) 388-2227, or find an agency online at http://www.NFCC.org.
The National Foundation for Credit Counseling (NFCC), founded in 1951, is the nation's largest and longest serving national nonprofit financial counseling organization. The NFCC's mission is to promote the national agenda for financially responsible behavior, and build capacity for its members to deliver the highest-quality financial education and counseling services. NFCC members annually help millions of consumers through more than 600 community-based offices nationwide. For free and affordable confidential advice through a reputable NFCC member, call (800) 388-2227, (en Español (800) 682-9832) or visit http://www.nfcc.org. Visit us on Facebook: http://www.facebook.com/NFCCDebtAdvice, on Twitter: twitter.com/NFCCDebtAdvice, on YouTube: http://www.YouTube.com/NFCC09 , on Pinterest: http://www.pinterest.com/nfccdebtadvice/
and our blog: http://financialeducation.nfcc.org/.