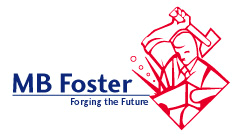 MB Foster's alliance allows us a higher level of service and offerings to Ecometry users.
Delray Beach, FL (PRWEB) December 16, 2014
Ability Commerce, a leader in direct commerce software and provider of JDA Direct Commerce Professional Services, today announced their partnership with MB Foster, a software programming and consulting firm specializing in highly scalable data access and delivery solutions for the JDA Direct Commerce (Ecometry) software platform.
"MB Foster's addition to our strong partnership solutions dedicated to the JDA Direct Commerce software platform allows us to provide an even higher level of service to that user base. MB Foster is committed to the Ecometry user base and will be joining us as a sponsor at our Ability Commerce User Summit this coming March 11-13 in Delray Beach, FL," said Shawn Ellen, Director of Sales and Marketing for Ability Commerce.
About MB Foster
MB Foster specializes in assisting with migrations, making the transition to open systems easy by moving "surround code", code that relates to customizations, reporting and interfaces to other systems that have to be moved and reintegrated. MB Foster provides DataMarts for the retail market place providing batch or real-time synchronization of transactional data that facilitates enterprise dashboarding – making your business and KPIs (Key Performance Indicators) visible to your team. The company helps customers preserve investments in custom code where it supports corporate workflows and they can migrate code, programs and data. MB Foster reliably helps clients move forward and has the credentials, skills and special talents businesses need to manage and mitigate risks in migrations. Whether it is preserving custom code investments, a migration project, data services, project management or a software product, MB Foster gives 100 percent support to your needs to help you succeed. Visit MB Foster at http://www.mbfoster.com
About Ability Commerce
Ability Commerce is a leading provider of order management, ecommerce and financial software platforms that help growing businesses increase revenue reduce overhead and engage with their customers. The company ranked No. 3 in the Marketplace Management category on Internet Retailer's 2014 list of Top Second Collective 500 ("Second 500") Leaders. Its comprehensive solutions, which enable companies to acquire, convert and retain customers more efficiently, include the Ability OMS (order management system) module and the SmartSite ecommerce platform. Also, as a Microsoft Gold Partner, Ability Commerce offers the Microsoft Dynamics GP ERP (enterprise resource planning) solution. While founded in 1999, Ability Commerce leverages more than 30 years of combined direct marketing and management experience from its sister company, Marketing Concepts, a forerunner in the direct commerce industry. For more information about Ability Commerce, visit http://www.abilitycommerce.com