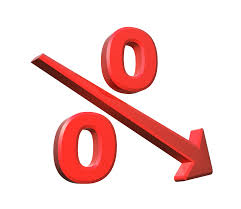 the Federal Reserve intends to intentionally raise their core interest rate in 2015
Chicago, IL (PRWEB) December 16, 2014
Peoples Home Equity, a Midwest based lender, is pleased to state that mortgage rates fell to a 2014 low today.
According to MortgageNewsDaily.com, mortgage rates fell so low that these levels have not been seen since May 22nd, 2013. The news agency continued with May 22nd, 2013 was a significant day because it "was arguably the first day of the 'Taper-Tantrum', when markets began pricing in the effects of a reduction in Fed asset repurchases." The asset repurchase program was a Federal Reserve policy used to keep interest rates low. Now that the asset repurchase program has ended many expect mortgage rates to rise. However, this has not occurred, instead rates have declined, in fact they've been decline since the end of the summer.
Peoples Home Equity encourages first-time home buyers to seriously consider applying for a purchase mortgage or home equity line of credit. Rates are historically low; they will not remain as such forever. While rates did not increase at the end of the Feds asset repurchase program, they will soon since the Federal Reserve intends to intentionally raise their core interest rate in 2015. Once the Fed raises its core rate, commercial lenders will instantly adjust their mortgage rates higher and borrowing will become more expensive.
As shown on Mortgage News Daily's "Daily Mortgage Rates" page, 30-year fixed loan rates are now just 3.8%, 30-year Jumbo's are 3.66%, and 30-year FHA loans are just 3.25%! Many American's will jump on this opportunity to either refinance or obtain a purchase loan at these low levels.
With the increased number of American's employed and credit scores rising, it's only a matter of time before the housing market become more active and competitive. National real estate inventories are already low, demand is already out weighing supply. The only way to compete with others in searching for a great home is to be pre-approved for a mortgage so that one can bid on their desired property first. Being pre-approved also helps applicants know how much they may borrow to filter their property search on price.
If in need of a mortgage, contact a Peoples Home Equity loan officer today at: 262-563-4026