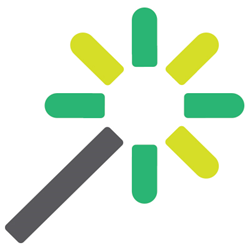 technology has the power to help transform America's food system for the better of the people and the planet
San Francisco, CA (PRWEB) December 18, 2014
Sourcery announced today that it is partnering with the foodservice certification program REAL Certified to make it easier and more efficient for restaurants and foodservice operators—and ultimately consumers—to gain access to fresh, wholesome food and beverages.
"One of the biggest impediments to restaurants and cafeterias buying from farms instead of factories is the complex and antiquated ordering systems used by most foodservice operators," said Lawrence Williams, CEO of the United States Healthful Food Council. "Increased efficiencies in the supply chain will improve access to freshly-prepared foods, decrease reliance on highly processed foods, and minimize food waste."
Sourcery is a San Francisco-based startup that helps restaurants, caterers, university dining, and corporate kitchens order and pay for food from local, regional, and national suppliers on a single platform. Sourcery recently announced that it has raised $2.5M in seed funding.
"There is tremendous inefficiency in the way much of the industry exchanges orders and payments with their supplier network," said Sourcery CEO Na'ama Moran. "Modernizing these systems will improve margins, and enable foodservice operators to dedicate more money and time to prepare fresh, wholesome meals." REAL Certified, or Responsible Epicurean and Agricultural Leadership, is a foodservice certification program for operators committed to holistic nutrition and environmental stewardship. Developed by the United States Healthful Food Council, REAL Certified is the emerging national standard for nutrition and sustainability best practices in the foodservice industry.
Under the terms of the partnership, REAL Certified and foodservice providers will be given a preferred and discounted price on the Sourcery Commerce and Payments Platform. In addition, foodservice operators will be able to search the Sourcery wholesale food supplier directory for products endorsed by the United States Healthful Food Council. "REAL Certified is a natural partner for us because we are working with many of the same companies who understand that technology has the power to help transform America's food system for the better of the people and the planet," commented Moran. "Our customers tend to
be leaders, not followers."
About SOURCERY
Sourcery is developing the next generation Foodservice Payments and Commerce Platform for restaurants, caterers and corporate kitchens of all sizes. With Sourcery's foodservice expertise,
easy-to-use technology and unmatched customer support, professional food businesses trust Sourcery to make their kitchen operations more efficient. With Sourcery, business owners spend less time shuffling paper and balancing payments, and more time delighting their customers. Sourcery is a privately held company based in San Francisco, California. For more information, please visit http://www.getsourcery.com.
About the United States Healthful Food Council (USHFC)
Established in 2011, the USHFC is a 501(c)3 registered nonprofit dedicated to transforming America's food system and fighting diet-related disease by realigning the food industry's incentives with consumers' health interests. The USHFC works towards its mission through the REAL Certified holistic nutrition and sustainability certification program. REAL Certified foodservice operators must satisfy prerequisites and earn sufficient points in the areas of Responsible (nutrition), Epicurean (preparation), Agricultural (sourcing) and Leadership (going above and beyond). The organization has received financial support from the Tennessee Department of Health, the Park Foundation and the Robert Wood Johnson Foundation President's Grant Fund of the Princeton Area Community Foundation. More information can be found at USHFC.org and REALCertified.org.