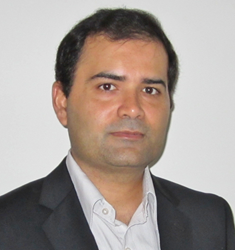 With Dolphin CAS for Cloud 3.0, most organizations can be up and running a cloud storage solution for systems running SAP software in less than a day.
Morgan Hill, California, Toronto, Canada (PRWEB) December 18, 2014
Dolphin Enterprise Solutions today announced the official release and SAP certification of Dolphin Content Archive Service (CAS) for Cloud 3.0, which enables organizations running SAP® software to use popular "storage-as-service" cloud solutions such as HTTP content servers. The solution was recertified by the SAP Integration Certification Center (SAP ICC) for integration with the SAP NetWeaver® technology platform using the SAP integration scenario BC-HCS 6.40.
Dolphin CAS for Cloud 3.0 enables any SAP application that uses SAP ArchiveLink® software for structured and unstructured content storage to use cloud storage instead of more expensive on-premise storage. The solution can be used to efficiently store archived SAP data and documents, including inbound and outbound documents, printlists, DART files, and KPro-based content (e.g., business-driven data transformation, business document and communication services). It leverages built-in secured communication capabilities of SAP NetWeaver and can be used to connect to a wide variety of leading cloud storage services such as Amazon S3, AT&T Synaptic Storage, Microsoft Azure, Rackspace, EMC ATMOS, Fujitsu, Verizon and Google Storage.
The 3.0 version supports the latest SAP HTTP content server protocol version 6.40 and provides a range of new features, such one-click integration with performance benchmarking tools, local disk write-through caching, compression, and two new "encryption at rest" options that allow the content to be encrypted before it leaves the premise. This encryption is in addition to the server-side encryption offered by the cloud providers. It also provides byte/offset-based access to archived content, which is critical for data and printlist archiving and is not available in other cloud storage solutions.
The solution is designed to be easy to implement. The zero-footprint solution fits right into the SAP software landscape as an ABAP® add-on and requires no additional on-premise hardware or software. With Dolphin CAS for Cloud 3.0, most organizations can be up and running a cloud storage solution for systems running SAP software in less than a day.
"Exponential growth in data, coupled with a move towards more expensive in-memory architecture, magnifies the need for an intelligent data and document storage strategy that allows the primary system running SAP Business Suite software to stay lean. Recent improvements in stability, security, performance and bandwidth, coupled with practically unlimited elasticity of the storage-as-service cloud, have presented us with a great opportunity to tap into the cloud as a viable tier for SAP data and document archiving," according to Vishal Awasthi, CTO at Dolphin.
About Dolphin
Dolphin leads the way in business performance improvement for companies running SAP solutions and is the one partner that manages both data and processes. From data and information lifecycle management to end-to-end solutions for procure-to-pay and order-to-cash processes based on SAP software, Dolphin delivers a competitive advantage that drives cost savings, optimizes cash flows and fosters a lower total cost of ownership. Leveraging SAP technology, Dolphin's data lifecycle and business process management solutions and add-on applications with SAP-certified integration have built-in flexibility and are designed to be tailored to each customer's specific business processes and IT environments.
The company was founded in 1995 and has offices in San Jose, CA, Philadelphia, PA and Toronto, Canada. Dolphin's smart, adaptable and proven solutions are implemented by hundreds of companies across North America and around the world. To learn more, contact Dolphin at contactatdolphin-corp.com or visit dolphin-corp.com.
# # #
SAP, SAP ArchiveLink, SAP NetWeaver, ABAP and other SAP products and services mentioned herein as well as their respective logos are trademarks or registered trademarks of SAP SE (or an SAP affiliate company) in Germany and other countries. See sap.com/corporate-en/legal/copyright/index.epx for additional trademark information and notices. All other product and service names mentioned are the trademarks of their respective companies.