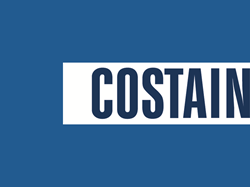 At the time no other provider would integrate as well with the native software. In addition to this, fully auditable eforms have been developed within Asite which made Asite a one stop shop for our collaboration needs
London, UK (PRWEB UK) 19 December 2014
Completed in 1961, the Hammersmith flyover carries the four-lane A4 arterial road over the Hammersmith gyratory and links the west to central London.
The Hammersmith flyover, used by 90,000 vehicles a day, closed at the end of 2011 when it was found that salt water leaking into the 1960s' structure had weakened the cables which support the 16 arches.
Strengthening the flyover will prolong its life and mean no major maintenance will be required for many years, ensuring this vital part of the road network can continue serving London for years to come. Work to upgrade the central reservation is now complete, with strengthening to the structure now fully underway. The Hammersmith flyover project is part of the Structures and Tunnels Investment Portfolio (STIP) which is a portfolio by Transport for London (TfL) to ensure that London's road network is well maintained and in good condition for all road users Costain were delighted to have the opportunity to work in close collaboration with Transport for London on this strategically important project, which is a first for Costain's Highways sector. Costain was tasked with strengthening the remaining structure, and replacing the existing post tensioning strands with a new system. The bridge deck is supported on a single central row of piers comprising 16 spans — eleven at 42.7m long, two at 30.5m, two of 36.6m and one at 22.6m — giving a total length of 626m. The approach ramps at either end increase the total length to 863m.
The works also include replacing the roller bearings on the 15 piers and replacing the abutment bearings, renewing the bridge deck waterproofing, bridge deck drainage and outfalls, replacing expansion joints, renewing the carriageway surfacing and replacing the existing central reservation safety barrier along the length of the structure. The project is complicated by the age and size of the flyover, as well as its strategic importance to London's transport infrastructure. The existing precast concrete segmental post tensioned flyover was originally opened in 1961 and today more than 90,000 vehicles a day use the busy A4 arterial route over the central Hammersmith gyratory system. Costain collaborates closely with Transport for London and the designers to minimise traffic disruption on this technically challenging project. The project team has been co-located with TfL and collaborate closely with designers Ramboll and also Parson Brinkerhoff in London since April 2013 to collaboratively develop the detailed design and construction methodology prior to commencing on site in late October 2013. The works are expected to be completed by summer 2015, extending the life of this structure for many years to come.
It was agreed by TfL and Costain from the beginning that the Project was going to be operated within a BS1192-2 compliant BIM environment.
Asite, the chosen solution provider as a BIM leading solution catered for federated BIM models. As a federated model solution, designs need to be imported from various design products such as Autodesk Inventor and Revit.
The Native modelling software used on this project is Autodesk Inventor, Asite's Adoddle Navigator made it possible to have fully synchronised 3D model elements collaborated between the Designers and Costain. Without this the collaboration would have been limited to a 'Viewing' model as appose to the native models. The use of BIM allowed progress to be managed within a 3D environment and aided clash detection with federated model amalgamation.
"On the early stages of the project it was identified that we needed a common data environment capable of handling the specific 3D design software, Asite provided, Adoddle Navigator for using the native Inventor files. At the time no other provider would integrate as well with the native software. In addition to this, fully auditable eforms have been developed within Asite which made Asite a one stop shop for our collaboration needs " Ben Earl BIM Coordinator Costain
About Costain
Costain is a leading UK engineering and construction company, which has a portfolio spanning more than 140 years of technical excellence and a vision to be one of the UK's top solutions providers.
'Engineering Tomorrow' is the Costain strategy aimed at identifying, developing and implementing innovative solutions to meet the UK's major national infrastructure needs. In recent times, Costain has implemented a number of schemes which will enhance the quality of project delivery, develop the skills and ideas of its people and provide cost-effective solutions, all in support of Engineering Tomorrow. The Engineering Tomorrow strategy relies on sharing knowledge and applying best practice across the Costain Group. Costain places high priority on innovation and this can clearly be seen in the Company's technological and organisational initiatives in addition to skills-based training and the determination to be more socially responsible, at all times, to the needs of Costain stakeholders.
Formed in 2001, Asite helps people share information and build knowledge in a secure environment in the cloud. Every day, people all over the world use Asite to manage their projects and supply chains collaboratively to get the information they need – when and where they need it. As 2014 is now "the year of Adoddle" the Asite team officially launched Adoddle on March 17th in Tech City's Shoreditch Town Hall. Asite are set to change the face of Collaborative Software in the Cloud; with 360° clarity, drag & drop simplicity Adoddle users are no more than few clicks away from their data.
Asite offer hosted applications and solutions designed for the construction and infrastructure industries enabling clients to build better, safer, and more cost-effective buildings and assets. With more than 200,000 active users daily, Asite are market leaders and educators in collaborative working, assisting property owners and the AEC and infrastructure supply chains to achieve collaborative working.
Adoddle, Asite's Collaborative platform is a mature and full-featured content management system which is designed to handle a wide range of content from intelligent forms to multimedia supplier catalogues running into the millions of line items, video, complex BIM and product models, and files of all types. Adoddle allows you to store all of your content in one central, secure repository and enables customers to fully customize the structure of their content with highly controlled access.