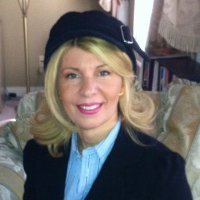 Video modeling is a powerful tool that makes teaching and learning easier. Children watch, learn, imitate, have fun and elevate their confidence and self-esteem at the same time.
(PRWEB) December 18, 2014
The latest presentation in the SPD University's Signature Lecture Series 'Video Self-Modeling: Enabling Children to be Successful in Learning New Tasks' demonstrates the technique of Video Self Modeling (VSM), a form of observational learning in which individuals watch themselves performing a behavior successfully on video, and then imitate the targeted behavior to support the development of skills or behaviors. The webinar is presented by Claudia Faierman-Shulman, President and CEO of Sensational Learners, Inc., and Dr. Lucy Jane Miller, founder of the Sensory Processing Disorder Foundation and STAR (Sensory Therapies and Research) Center.
For children, VSM enables them to learn a new skill by watching a movie of themselves successfully performing a task. It is useful for language skills (new words, rarely used words) and social skills (acting out scenes).
This webinar defines self-modeling as depicting only positive imagery (as compared to self-observation, which involves watching raw, unedited footage of behavior). Self-modeling allows children to see themselves succeeding and increases self-efficacy (as long as the new behavior is attainable and developmentally appropriate). Research has shown that the higher the belief in success, the higher the success rate. The webinar describes the theoretical foundations of the approach and guides the viewer through the process of creating a video project. This is a useful tool for parents, teachers or therapists who treat children with SPD.
"Video modeling is a powerful tool that makes teaching and learning easier," said Sheryl Benjamin, Executive Director. "Children watch, learn, imitate, have fun and elevate their confidence and self-esteem at the same time."
About Claudia Faierman-Schulman, President and CEO Sensational Leaners, Inc.
During the last six years, Faierman-Schulman has devoted herself to expanding her knowledge in the fields of Autism, Sensory Integration, ADHD and other conditions that present sensory challenges. She has attended international conferences and workshops, and has read and learned from occupational therapists, speech language pathologists, early interventionists, psychologists and behavioral analysts. Her knowledge in these areas provides her with the tools to help kids and families improve their quality of life. The primary mission of Sensational Learners is to provide parents with unique educational games that connect, engage and teach children challenging concepts in an entertaining way. Faierman-Schulman's vision is to empower parents to enjoy their children fully and to help them feel good about themselves.
About Dr. Lucy Jane Miller
Miller founded the STAR Center in Denver, the premier treatment center for Sensory Processing Disorder (SPD), currently serving as clinical director. In addition, in 1979 she founded the SPD Foundation, currently serving as its research director. In this role she directs research at the Foundation and is widely known for fostering collaborative research projects. She has been featured on NBC's Today Show, CBS's Early Morning Show, and ABC's 20/20, as well as in The New York Times and TIME magazine. She is the author of the best-seller "Sensational Kids" as well as more than 60 articles and/or chapters in scientific and professional journals, magazines, and textbooks and is a frequent presenter and speaker at conferences and workshops worldwide.
About SPD University
SPD University offers the latest online courses covering Sensory Processing Disorder. SPDU offers e-learning courses at basic and advanced levels for professionals and parents that is accessible 24/7. Topics include definitions and intervention strategies of SPD for home, school, and clinic.