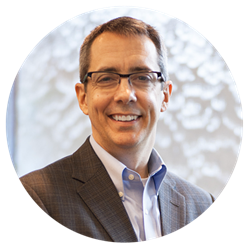 Fort Worth, Texas (PRWEB) December 21, 2014
When given the opportunity, Mike Coffey, SPHR, will always take the initiative to educate employers about the need for pre-employment background checks. Coffey, owner of Imperative Information Group – a background investigations firm in Fort Worth, Texas serving small and medium-sized employers, is an engaging speaker. He has developed a number of presentations related to sourcing, selection, and management of employees. He routinely delivers these to SHRM chapters, chambers of commerce, and other business groups. He will start the new year with three presentations in South Texas.
Mike Coffey's presentation schedule:
January 14, 2015 - How to Ensure Your HR Department is Outsourced: This tongue-in-cheek approach to the HR professional's strategic role inside of organizations highlights the many ways outside of the HR box that they can add value to the organization.
Time: 11:30am – 1:00pm
Location: Lower Valley Chapter SHRM - Gladys Porter Zoo, 500 East Ringgold Street, Brownsville, TX 78520
January 15, 2015 - Creating a Criminal History Evaluation Tool: In order to effectively and consistently evaluate the criminal histories of prospective and current employees, it is important that employers consider which criminal offenses are relevant to specific jobs. Additionally, the age and frequency of offenses should also be considered when evaluating relevancy. In this presentation, we will walk through the process of developing a criminal history relevance matrix, an effective fool for documenting employers' policies with regard to the impact of individuals' criminal histories on their employment eligibility.
Time: 8:00am – 5:00pm
Location: Texas Business Conference | Isla Grande Beach Resort on South Padre Island, 500 Padre Boulevard, South Padre Island, TX 78597
January 16, 2015 - The Business Case for Running Background Checks: In this presentation, Coffey discusses that most employers recognize the need to conduct a background check on the prospective or even current employees but many are confused by the myriad of products available to them and their legal compliance requirements. With increased focus on background check issues from the EEOC, courts, state and local legislators, and plaintiffs' attorneys, HR professionals need to understand what information to request from their background screening partner and how to use it legally. Coffey will cover a handful of topics related to employment background investigations including:
1. The business case for running background checks
2. The efficacy of different background check components
3. Employers' responsibilities under the Fair Credit Reporting Act
Coffey's presentation will be one of 30 concurrent educational sessions presented by experienced speakers who are industry leaders, attorneys, and HR professionals covering a wide variety of HR topics.
Time: 3:00pm – 4:15pm
Location: The Annual South Texas Human Resources Symposium | Henry B. Gonzalez Convention Center, 200 East Market Street, San Antonio, TX 78205
About Imperative Information Group:
In 1999, Mike Coffey founded the firm that became Imperative Information Group in Fort Worth, Texas. Hundreds of companies call on Imperative Information Group to research the backgrounds of prospective and current employees. Imperative is also an HRCI Approved Provider, which means that certified HR professionals can earn recertification credit for programs that meet HRCI's requirements. Mike normally delivers several free webinars for HRCI recertification credit each month. To learn more about Imperative Information Group, please visit imperativeinfo.com or contact Mike Coffey or Andrew Parsons at 877-473-2287.