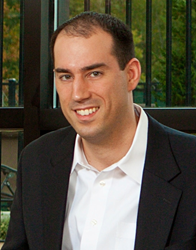 Apex, NC (PRWEB) December 19, 2014
Dr. Craig Dorion now invites new patients to enjoy the health benefits of dental implants, with or without a referral, at his Apex, NC office, which is located near Cary and Holly Springs. Dental implants are secure tooth replacements that closely imitate the function of natural teeth, allowing clear speech and a varied diet. Implants also help protect long-term health by stabilizing bone density levels and preventing natural teeth from shifting out of place.
Dr. Dorion often recommends dental implants because they address many of the health issues associated with tooth loss. Implants help prevent problems with bite or jaw alignment by stopping missing teeth from shifting into the spaces left by lost teeth. Implants, which are anchored in the alveolar bone just like natural teeth, also stimulate bone growth and regeneration, preventing the bone density loss that normally occurs after tooth loss. Unlike tooth replacements that fail to address bone density loss, implants offer a permanent and secure solution. Once Dr. Dorion places the implant studs, they fuse with the bone in a process called osseointegration, which ensures that the studs never require adjusting or replacing.
In addition to these health benefits, implants provide a number of pragmatic conveniences for Dr. Dorion's patients. Implants do not slip or make unnatural sounds; they act as a convincing and fully functional tooth replacement. Patients do not have to worry about dietary restrictions or special care regimens. Since implants are made with biocompatible titanium, they cause less oral irritation than many other tooth replacements. Patients only need to visit Dr. Dorion a few times in Apex, NC, to receive dental implants. Dr. Dorion can plan the ideal implant placement in one session and place the studs during a second session. After allowing a few months for osseointegration, Dr. Dorion attaches abutments and crowns during a third session, leaving the patient with fully functional implants.
Many of Dr. Dorion's patients may need special treatment to prepare for the implant procedure. People who have already lost significant amounts of bone density may need bone grafts, while people with other oral health problems may need treatment for those issues. However, patients who receive implants soon after losing their teeth may avoid these complications and associated delays. Anyone who is interested in receiving dental implants is encouraged to call Dr. Dorion's office in Apex, NC, or visit his website to schedule a consultation.
About the Practice
All Day Dentistry is a dental practice offering personalized dental care for patients in the Research Triangle Park area including Apex, Cary, and Raleigh, North Carolina. Dr. Craig Dorion completed his DDS at the University of North Carolina at Chapel Hill, where he continued advanced training with specialized focus in periodontics, dental implant surgery, and sedation in the Department of Periodontology at UNC School of Dentistry. He simultaneously completed a Master of Public Health degree in Health Policy and Management at the prestigious UNC Gillings School of Global Public Health Dr. Dorion belongs to the one percent of dental professionals currently providing the Laser Assisted New Attachment Procedure (LANAP®), the first FDA-cleared laser procedure for gum disease and periodontal treatment. To learn more about the dental services available at All Day Dentistry, visit http://www.alldaydentistry.com and call 919-636-3091.