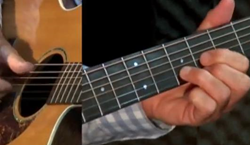 (PRWEB) December 21, 2014
It's time again for GuitarControl.com's annual 12 Day's of Christmas event. In this video for Day 2 Claude Johnson talks about what specials and events will be coming your way in the days ahead including the new Christmas song course that is only one dollar and the proceeds go to the Blue Star Music Camp which is a great charity to help kids get into playing an instrument. More information can be found at GuitarControl.com. This video also has part 1 of a free lesson from Jimmy Dillon on a song from Hall and Oates. Guitar TAB's are available at GuitarControl.com.
Blue Star Music Camps provide young musicians of diverse backgrounds the opportunity to come together, learn and hone their skills with seasoned professionals.
The camp founded and headed up by acclaimed guitarist and singer/songwriter Jimmy Dillon is a located in Mill Valley, California and conducts sessions in Michigan and Austin, Texas as well.
It is a great place for kids to 'learn the ropes" of being a professional musician.
Jimmy Dillon
Hailing from the state of Michigan Jimmy Dillon is an award winning songwriter, recording and performing artist, and the director of Blue Star music camp. He has shared the stage with the likes of Carlos Santana, Sting, B.B. King, and many more. He is a multi-style guitar teacher and has five albums under his belt.
Claude Johnson
Claude Johnson, a native of Philadelphia PA, began playing guitar in 1990 after being inspired by players like Jimi Hendrix, Eric Clapton, and Stevie Ray Vaughn. He is the creator of GuitarControl.com and has helped 1000's of people to learn to play the guitar with his critically acclaimed instructional DVD courses, all available at GuitarControl.com
About GuitarControl.com
GuitarControl.com is the leader in modern guitar instruction. It's packed with recourses including articles, video lessons, and the best videos in the business for the beginner to the advanced guitar student taught by the best instructors out there. Weather you are into the blues, rock, jazz, metal, folk, or anything in between, they have you covered.