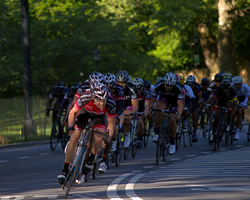 Santa Monica, CA (PRWEB) December 22, 2014
Spinlister, the peer-to-peer global bike share, announced today that they have signed a sponsorship deal with Foundation Cycling New York, a national cycling organization that develops and supports racers to reach their goals. Foundation Cycling will be helping Spinlister expand throughout the greater New York cycling community by encouraging their 50 members and countless supporters to list bikes on Spinlister.
"Bringing Spinlister onboard has been a huge help in our mission to reach various communities and potential members," says Ric Wolf, President of Foundation Cycling. "With their huge presence in New York City and partnerships nationwide, Spinlister will help us engage the community like never before. This next season we are excited to expand our roster, rent our bikes to fellow cyclists, and get more people riding!"
"Foundation Cycling is one of the most prestigious cycling teams in the nation, a cycling staple in New York, and a natural fit with shared core values," says Spinlister CMO Andrew Batey. "With our exclusive bike rental partnership for Gran Fondo New York the next two years, building strong local partnerships and getting more professional road and tri bikes listed on Spinlister is a priority. By spreading the word, engaging in the local community, and encouraging members to list their bikes, Foundation Cycling will help Gran Fondo New York racers and regular riders find the bikes they want, not just need."
Spinlister is encouraging bike owners to list their bikes at http://www.spinlister.com/list to make money and help fellow cyclists in need of a bike. All bikes are insured up to $10,000 against theft or damage. If you would like to rent a bike, please visit http://www.spinlister.com.
About Spinlister:
Launched on April 1st 2012, Spinlister is a peer-to-peer global bike share that allows users to rent and list bicycles, skis, snowboards, SUPs, and surfboards from each other in over 50 countries worldwide. With their seamless web, iOS and android apps, built-in security features, and a database of user reviews, Spinlister has won the trust of communities of athletes all over the globe.