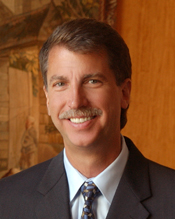 Madison, WI (PRWEB) December 22, 2014
Dr. Chris Stevens is proud to announce he now accepts patients from Madison, WI to experience the Pinhole Surgical Technique (PST™) for receding gums. He recognizes that many people in Madison struggle needlessly with receding gums, and he wants to offer them the help they need. A new, effective alternative to traditional gum grafts is PST™, and Dr. Stevens is proud to be among the few dentists in the nation who perform the less invasive treatment. This gum graft alternative involves less discomfort and faster healing than the surgery that it replaces.
PST™ is one of the most talked-about innovations in dentistry today. Gum recession is a problem that affects the majority of Americans at some point in their lives, so this procedure is rapidly gaining attention. Those in Madison, WI with receding gums can avoid traditional grafting, which requires cutting out a section of gum to cover exposed roots. Rather, PST™ involves only a pin-sized hole in the gums above the affected area. Through this hole, Dr. Stevens lifts the gums away from their receded location and gently places them in a healthier position. Very little bleeding occurs, and no stitches are needed.
The gum graft alternative is easy on patients during the appointment, thanks to anesthetic, and it involves only minor discomfort afterward. Following PST™, patients generally go about their typical activities. They leave their appointments with almost no swelling or inflammation. Results are visible immediately, giving them back the smiles they lost when their gums first receded. The fact that appointments are so manageable makes them easier to go to. No one enjoys pain, and fear keeps many from seeking dental treatment for any type of problem. With the PST™ gum graft alternative, discomfort is kept so minimal that the treatment is not frightening.
Anyone with receding gums in Madison, WI has the benefit of Dr. Stevens' capacity to perform PST™. Patients who would like more information about recession and its solution can either visit Dr. Stevens' website or contact his office. He is happy to answer questions, and he wants every patient to be empowered with the information needed to make wise dental health decisions.
About the Doctor
Dr. Chris Stevens Family & Cosmetic Dentistry is a general practice that provides personalized dental care for patients in Sun Prairie, WI. Dr. Chris Stevens graduated from Marquette School of Dentistry and has been practicing in Sun Prairie, WI since 1982. He utilizes the latest dental technology and techniques in his services in order to deliver a superior standard of patient care. Dr. Stevens is among the first group of dentists in the country to undergo the training required to perform the Chao Pinhole Surgical Technique™, a minimally invasive alternative to traditional gum grafting surgery. To learn more about the dental services available at Dr. Chris Stevens Family & Cosmetic Dentistry, please visit http://www.drchrisstevens.com or call (608) 837-4880.