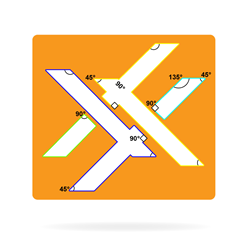 Our ORACLE platform and the willingness of the Watson Building Supply Group to invest into modern technology made this possible
Toronto, ON (PRWEB) December 23, 2014
Plexxis Software, creators of the Drywall ERP estimating software, digital takeoff, construction management software, and accounting solution, is excited to announce the successful completion of a managed industry collaboration project that fully automates document exchange between wall and ceiling contractors and suppliers.
The Plexxis managed industry collaboration project aimed to bridge the gap between wall and ceiling contractors and suppliers by creating tools that automate the data exchange and flow of purchase orders and invoices between contractor and supplier databases while managing the required development of the data exchange tools to ensure continued success as all the systems evolve.
Chad Pearson, Business Developer for Plexxis explains; "Rather than asking ourselves what is possible, we ask ourselves what we want, and get excited when things seem impossible. Industry collaboration epitomized this type of impossible mission. We had to develop a way for users in all companies to view data in unlimited formats, and in all units of measure, while being able to accommodate every company's coding structure and while ensuring the communication tools evolved with all of the systems we connected to. This impossible industry collaboration is now a reality."
Chris Loranger, C.E.O. of Plexxis adds; "Our ORACLE platform and the willingness of the Watson Building Supply Group to invest into modern technology made this possible. The tools created can exchange data between the users in every company, and store the documents directly in each company's database, while automatically translating the data as it travels between databases to ensure the data fits each person's preferences. Everyone's job remains the same, except they automatically receive data and documentation in the way they want it."
Plexxis managed industry collaboration has been running successfully for more than 3 years. It began with the help of 13 Canadian wall and ceiling contractors and the Watson Building Supplies Group. Shoemaker Building Supplies also now provides this service to customers. Plexxis is now working with some U.S. suppliers who are modernizing their operations so they too can enhance the level of service to customers. Wall and ceiling contractors seeking higher efficiency and profitability are encouraged to view a demonstration of the Drywall ERP so they can learn what is now possible in the trade.
About Plexxis
Plexxis Software provides an end to end wall and ceiling solution that unites drywall estimating software, digital takeoff, construction management software, drywall construction accounting software, managed IT services and mobile apps. The single Oracle database solution is made specifically for every commercial, residential, high rise and industrial scenario.