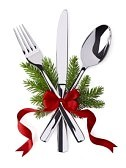 Set a holiday goal. Working toward and achieving a mini-goal will help you stay focused.
Aurora, Colo. (PRWEB) December 23, 2014
The University of Colorado Anschutz Health and Wellness Center at the Anschutz Medical Campus in Aurora, Colo. is home to a unique brand of weight loss transformation where mindset is just as important as diet and fitness. Holly Wyatt, MD is the center's associate director and co-author of "State of Slim", the book that teaches dieters how to create their own state of slim no matter where they live.
Wyatt's weight loss programs are based on 30 years of science and research and teach principles from the book including the Colorado diet and the Colorado mindset. Her new weight loss program, Extreme Weight Loss: Destination Boot Camp, was a sell-out success in October and boot camp dates for March, June and July of 2015 have just been announced.
These tips from Dr. Wyatt help her program participants survive the temptations and indulgences of the season and give them another reason to celebrate success in the new year.

Wallpaper your why: snap a picture of why you're determined to lose weight, stay healthy and be fit. Make it your computer wallpaper and the background on your cell phone screen. One glance will give you all the extra willpower you need.
Set a holiday goal: working toward and achieving a mini-goal will help you stay focused. Make it specific and realistic for the season— something that fits into the big picture of your long-term goals. It'll set you up to succeed.
Be the change: get rid of as many temptations as you can. Change the way you and others celebrate. Bring and serve healthy holiday food. Stay positive and inspire others to stay on track and you'll end up motivating yourself.
Start new traditions: traditional holiday fun doesn't always fit with new healthy lifestyles. Try a recipe rehab on a family favorite, use smaller plates or arrange a family physical activity. One small change can make a big difference.
Sleep to success: more sleep renews willpower and helps you make better food choices during the day. Set a bedtime 30 minutes earlier than normal, turn off the electronics and wake up recharged and refreshed.
Set a holiday take action weight: setting a weight four to five pounds above normal gives you a little leeway but won't let weight gain get out of control. Weigh yourself every morning. If you hit that high weight it's time to cut back.
Design a holiday cocktail: avoid the empty calories in alcohol. Create your own special drink for the season. Choose less alcohol or go completely alcohol-free with a "mocktail". Use seltzer, Splenda and low calorie mixers.
Make yourself move: keeping your activity level high will help keep all your other healthy behaviors in place. Don't use "too busy" as an excuse. Schedule exercise into your day and make it your top priority.
Go in with a game plan: deciding how you will enjoy the gathering ahead of time will help you take control of bad holiday behaviors. Eat ahead of time. Bring a healthy dish. Stand away from the food table. Choose to control the situation.
Show gratitude and count your blessings: gratitude is key to a healthy mindset. Count your blessings daily and practice ways to celebrate them without food. The more you do it, the easier it becomes and the more you succeed.