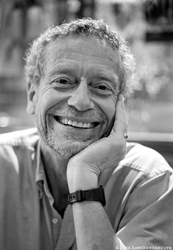 Biofeedback monitoring allows clients to see what is going on in their body and how it reacts to various stressors.
London, England (PRWEB) December 26, 2014
The Biofeedback Federation of Europe annual meeting is scheduled to take place March 24-28, 2015 in Rome, Italy and is hosted by the Salesian Pontifical University. This years' line-up includes workshops on a wide variety of topics such as ADHD, anxiety, headaches and insomnia, as well as peak performance training in athletes. The scientific program will feature the latest in research from around the world.
Biofeedback monitoring allows clients to see what is going on in their body and how it reacts to various stressors. With this knowledge and subsequent training, individuals can learn to consciously regulate bodily functions such as heart rate, blood pressure, temperature, and muscle tension. For those just getting started in the field, there will be introductory workshops that cover: how to the use the equipment; how to place the sensors and ensure a good signal; and how to perform and interpret a basic assessment.
Registration is ongoing and is open to health professionals interested in expanding their knowledge of the field. The full workshop program is available on the BFE website. Among this year's presenters are: Drs. Lynda and Michael Thompson who will teach a 5-day neurofeedback program, Dr. Richard Gevirtz on heart rate variability, Dr. Erik Peper presenting on integrating biofeedback and somatic feedback with self healing skills and Dr. Diana Martinez who will combine bio and neurofeedback with non-invasive brain stimulation. The sports track includes Dr. Lindsay Thornton, a sport psychologist with the US Olympic Committee and Penny Werthner, Ph.D., Professor and Dean of Kinesiology, University of Calgary.
The BFE Annual Meeting
The BFE Annual Meeting is an interdisciplinary biofeedback conference designed to nurture communication and education between specialists from different disciplines. Experts from neurofeedback, biofeedback, psychology, medicine, physical therapy, education and other disciplines come together to share and learn.
About the Biofeedback Federation of Europe
The Biofeedback Federation of Europe (BFE) is a community interest company in the UK leading the way to share knowledge in the field of biofeedback. Through its "Learn From the Best" program, it offers a variety of webinars, online classes, courses, software and workshops with applications in healthcare, mental health, optimal performance and sport. Content is developed independently by International Research & Education Project teams. For more information, visit the BFE Online Shop.
Contact:
Carol Meyers
BFE Education Manager
education(at)bfe(dot)org