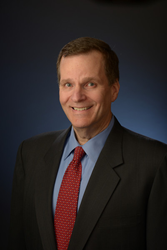 The best medical malpractice lawyers in the U.S. are out there, and we want to find them
Baltimore, Maryland (PRWEB) December 29, 2014
MedicalMalpracticeLawyers.com is the premier, free website that connects medical malpractice victims in the United States with medical malpractice lawyers in their state.
MedicalMalpracticeLawyers.com has received inquiries from people in almost every U.S. state regarding potential medical malpractice claims. Many of these people have been able to find medical malpractice lawyers in their state who have been able to investigate their claims and represent them in medical negligence cases, if appropriate.
In furtherance of its ongoing efforts to provide the best and most current information to medical malpractice victims, MedicalMalpracticeLawyers.com is undertaking the massive task of identifying the best medical malpractice lawyers in each U.S. state.
The criteria for being deemed by MedicalMalpracticeLawyers.com as the best medical malpractice lawyers in each U.S. state include, but are not limited to: successful representation of medical malpractice clients within the past five years; strong emphasis in their law practices in representing medical malpractice victims; high recommendation from current and/or former medical malpractice clients, as well as from lawyer colleagues; willingness to devote the time and energy to vigorously represent their clients' interests and needs; a positive attitude and demeanor toward victims of medical negligence; an ability to listen to their clients and empathize with their struggles; a willingness to become well-educated and well-informed regarding the medical issues; a history of timely and appropriate communication with their clients; and, a willingness to think outside of the box, when appropriate.
MedicalMalpracticeLawyers.com has observed that very competent, highly-successful medical malpractice lawyers are a varied group: young and old, male and female, sole practitioners and those practicing in larger law firms, and lawyers with a medical background or those willing to learn the medicine relevant to their clients' cases.
Please help us provide victims of medical malpractice in the United States with information that may be of assistance to them in finding the best medical malpractice lawyers in their U.S. state by submitting the names, backgrounds, and other relevant information regarding medical malpractice lawyers throughout the United States who are regarded as the best of the best to: info(at)MedicalMalpracticeLawyers(dot)com or by contacting us using our Contact Us form or by calling us toll-free in the United States at 800-295-3959.
In furtherance of its mission to assist those injured by medical negligence, MedicalMalpracticeLawyers.com publishes a daily blog that discusses timely and relevant medical malpractice information, cases, laws, issues, and useful medical information.
More than 1,400 consecutive daily blogs have been posted to date and are fully searchable by word or phrase. Anyone can sign up to receive the daily blog postings delivered directly to their email inbox.
The terms and conditions of use for the MedicalMalpracticeLawyers.com website are available here.