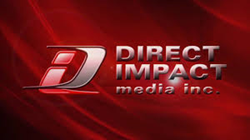 When watching a video, customers are engaging with your brand
Vancouver, BC (PRWEB) December 30, 2014
Direct Impact Media, a Vancouver business video company, has recently announced that they will now be producing videos for clients that will be focused on improving corporate image. Business video for Vancouver clients is one of the top ways of communicating key messages to target audiences. Whether it is customers, governments or the community at large, a business video, Vancouver can help create a positive image for the company, increase the reach of the message, connect better with different audiences and put across some interactive content that will be remembered for a longer time.
"When watching a video, customers are engaging with your brand," states a company representative. "A video about your company can connect with customers in a way that words on a page cannot. A well-planned and produced video campaign can establish you as an expert in your field, and your company as a leader. The value to your business is that video campaigns are great for search engine optimization or SEO. Search engines reward websites and video channels that publish quality, consistent content. Video is a perfect way to create an audience and businesses are using online video more than ever before to improve their company image and drive search engine results."
About Direct Impact Media
A video, multimedia and event production company, Direct Impact Media connects the creative and technical worlds to deliver flawlessly integrated events for its clients. The company has ample experience in organizing large-scale events and communications projects using a blend of video, multimedia and live presentation techniques. Direct Impact Media has produced a wide array of events, including live awards shows, business meetings, multi-site video broadcasts and numerous video and multimedia projects.
To know more about the company, log on to http://www.directimpactmedia.ca/. For more information on their work, services and experience, call 604.676.9870.