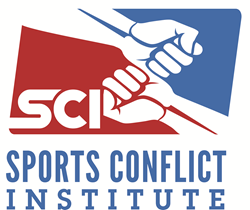 There are going to be a number of different things in play that can further spur some change in the amateur model.
Portland, OR (PRWEB) December 29, 2014
It has been a busy year off the field in college sports with implications that could fundamentally affect the amateur athletics landscape and the student athlete experience. The O'Bannon trial, new autonomy of the Power Five conferences, and UNC academic scandal have shaken the status quo and are likely to usher significant changes in the coming year. Jason Belzer, founder and President of GAME, Inc. and contributor to Forbes.com covers these stories and shares his insights with SCI.
At issue for student athletes is fair financial compensation, long term medical coverage for playing injuries, guaranteed four year scholarships, and the quality of their education.
"I don't think there will be a day where college athletes are paid like professionals, but assuming the O'Bannon ruling is upheld, I think you'll start seeing institutions putting away money, upwards of potentially $10,000 per student athlete each year in a trust account," Belzer said.
The money could be used to compensate student athletes for use of their image and the value they create for schools while playing, which Belzer says is roughly $150,000 per student athlete in major football and men's basketball programs. So how much will this disrupt the longstanding amateur model?
"The fact of the matter is that the NCAA has not come up with a good argument as to why there can't be more of a free market system," Belzer said. "They argue we have to protect the integrity of the game, it's going to create too much chaos, it will be too difficult to control; I don't believe that."
On the quality of education that student athletes in revenue sports receive, Belzer thinks the scandal at the University of North Carolina-Chapel Hill is par for the course. "There are plenty of institutions that do whatever they need to make sure that student athletes are eligible," he said. "They're not really looking out for the best interests of those student athletes in the sense of what's the best opportunity when they get out."
These changes will also affect which schools compete against each other, and could create a de facto division four for those outside the Power Five conferences.
"I think what we are beginning to see is the final nail in the coffin of small schools and large schools competing at the same level," Belzer said. "We want a system where everyone can play anyone and on any given day someone can win. That's not going to be the case as these changes happen."
The effects could be most visible in the NCAA basketball tournament. "You're going to lose the cinderellas," Belzer says.
Looking forward to 2015, Belzer sees both big and incremental changes coming. "We're going to see people try to bring some rights and maybe even a little bit of revolution to the way college athletics is being run today."
Watch the full episode at:
https://www.youtube.com/watch?v=Dj0vNuRdWTM
Watch other episodes of SCI TV at:
http://sportsconflict.org/sci-tv/
About SCI
SCI supports competitive goals in athletics through understanding, preventing, and resolving destructive conflict both inside and outside the lines. SCI serves as a knowledge center and provides a range of services to help ensure student-athlete experience is part of a healthy university culture while optimizing performance on and off the field of play. Conflict is inevitable, but how we respond determines whether success follows or costs mount. SCI Founder Joshua Gordon has over 20 years of conflict management experience.