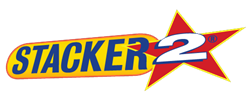 If you think what you see in the market today reflects where the industry is headed, please think again. These two powerhouse product lines are currently in development to turn this highly profitable category on it's heels.
Andover, NJ (PRWEB) March 11, 2014
NVE Pharmaceuticals, manufacturers of Stacker2 diet and energy supplements, is pleased to announce the acquisition of the nationally recognized Dexatrim brand of diet supplements. With this acquisition comes immeasurable industry knowledge, frontline research and development, inventive formulations and unparalleled possibilities for growth as well as brand extensions.
NVE Pharmaceuticals has been a retail industry giant and innovative private label manufacturer of capsules, tablets, powders and liquids in the diet and energy category, which has attracted loyal consumers both in the United States and abroad. The Stacker2 diet and energy line sells in food, drug and mass, including Walmart as well as several local markets in more than 8 countries around the world.
Dexatrim's 32-year shelf staying power is attributed to its ability to re-invent and re-brand its ageless identity. Formerly distributed by Chattem, Inc. in Chattanooga, Tennessee, the Dexatrim brand has secured a profitable place and market stronghold in a world where the pace of learning is overtaken by the world of change.
NVE Pharmaceutical's Global Sales Manager, Arthur Prindle has been quoted as saying, "If you think what you see in the market today reflects where the industry is headed, please think again. These two powerhouse product lines are currently in development to turn this highly profitable category on it's heels. Watch in the coming months for what may just revolutionize the future of dietary supplements."
For more information contact:
NVE Pharmaceuticals 973-786-7868
For more information on NVE Pharmaceuticals and the entire line of Stacker2 Diet and Energy Products, visit http://www.stacker2.com
For more information on the Dexatrim brand of dietary supplements, visit http://www.dexatrim.com