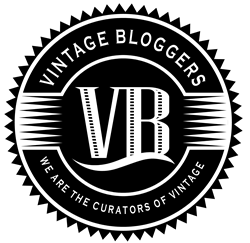 With so many options available; Vintage Bloggers is sure to grow over time into an absolute treasure-cove of vintage goodness, and a very useful source of information for lovers of all things vintage
(PRWEB) April 28, 2014
Vintage Bloggers is an exciting new central publication platform created to give vintage bloggers a collective voice. As more and more vintage blogs are added to the collective, avid readers of great vintage blogs will be able to subscribe to all of their favorite vintage blogs in one convenient location.
Vintage Bloggers is also a community to share experiences about blogging with other vintage bloggers. Bloggers are able to share blogging tips with the community. There is also the option for regular contributors to have their own custom blog directory listing.
Vintage Bloggers is pleased to offer an avenue for all types of contributions where writers with vintage expertise can write their own column, submit reviews, post tutorials and articles, and participate in the various programs currently on offer.
With so many blogger networks around the place it was surprising to discover that nobody had created a dedicated community for all of the wonderful vintage blogs out there?
Vintage Bloggers is happy to help fill that void, and provide vintage bloggers with a community of their very own. Eligible members can post and accept blogging jobs, participate in annual blog awards, and have their vintage-themed Youtube or Vimeo channel featured.
As the name suggests, the concept is simple, more voices are better than a single voice, and thus Vintage Bloggers is an online publication platform that encourages the voices of all vintage writers to be heard.