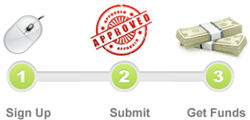 Rent My Vacation Home Opens 4 New Stores
Myrtle Beach, SC (PRWEB) January 24, 2014
These websites help support the 115 websites that make up the rent my vacation home network. The expansion starts in Myrtle Beach and will spread through all 115 offices and markets so that customers will have the best of all marketing and maintenance.
The site can be seen at the following addresses : http://www.myrtlebeachcleaningmaintenance.com, http://www.webdesignsecurity.com, http://www.propertymanagermyrtlebeach.com and http://www.homeimprovementmyrtlebeacharea.com .
All of the sites are set up so that they complement the vacation rental industry in all phases.A typical customer would purchase a home then need work done on the home and also rentals this can be accomplished now from one site. The services intertwine to bring one of the first full-service corporations that cater to vacation rentals.
All customers better members receive certain discounts and certain services that are normally not available. Vacationers will find a home that is in fantastic like new condition and certified clean.
The company Rent My Vacation Home.com is enjoying growth from the paper booking model on all 115 sites along with the $99 per year offering. Vacation homeowners are enjoying a 15% increase in rentals so far in the 2014 season.
Rent My Vacation Home.com has plans to open Home-Improvement and cleaning maintenance services throughout the United States joining their vacation home rental network with the services. Vacation homeowners can also purchase a home right from the rent my vacation home site.
No other company has attempted to put together a model that transitions from home sale to home-improvement and then actual vacation rental property management. This enables the turnkey investment on the part of the busiest investor.
You can find out more information by going to the main corporate center which is Rent My Vacation Home.com.
800-699-7684
info(at)Rent MyVacationHome(dot)com