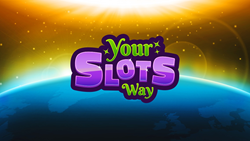 Raftika has managed to combine beauty and technology bringing thought and sophistication to the slot machine. We wanted to bring the best slot machine experience to our users and to immerse them in American culture, history and chic.
(PRWEB) May 22, 2014
Raftika brings its unique slot machine to mobile players everywhere. Embark on a journey through history and enjoy the evolution of slots! The colorful realistic themes and fabulous music will take you to different decades of the 20th century. Press 'Spin' and start to party in the 20's, enjoy the diner in the 50's, make love in the 60's, dance in the 80's and more! In every decade your gorgeous hostess Eve will accompany you through slot machines, giv-ing you all the flavors of the theme. Watch and follow her style changing from a flapper in the roaring twenties to a sophisticated millennium beauty. 'Your Slots Way' is your slots dreams come true, providing you with non-stop excitement!
In your journey within "Your Slots Way", http://www.yourslotsway.com you will win big, enjoy great bonuses, mini games, a lot of free spins, coins every 3 hours, great sales and other countless opportunities to meet your luck today! "Your Slots Way" is easy to play and easy to win big. Compete with your friends by comparing your results in real time.
"Your Slots Way" is optimized for the powerful iOS 7 giving users the best HD experience.
"Raftika has managed to combine beauty and technology bringing thought and sophistication to the slot machine," says Rafi Ferry, CEO. "We wanted to bring the best slot machine experience to our users and to immerse them in American culture, history and chic."
Features:
o Connect with friends via Facebook to play & win
o Unlock your themes fast
o Pay line and bet level increases
o Amazing graphics, thematic sounds and music, smooth anima-tion
o Mini games inside the game
o Game Center high scores and achievements
o Premium Slot Experience
To learn more and download the mobile apps, visit:

About Raftika
Raftika is a developer and publisher of free-to-play mobile games and a premium mobile advertising network working with top advertisers in the in-dustry.
Contacts:
rafi.f(at)raftika(dot)com
http://www.yourslotsway.com
+1.516.340.3490
+972.58.402.4029