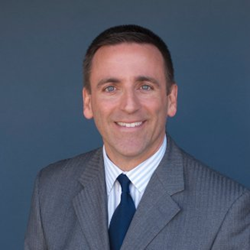 San Clemente, California (PRWEB) August 07, 2014
The Commission for Case Manager Certification (CCMC) recently installed a new slate of officers for the 2014-2015 years. Michael Demoratz, PhD, LCSW, CCM, and Director of Special Projects at Amada Senior Care, was among the commission's nine newly elected members. Michael said he is extremely excited about this opportunity, and looks forward to serving the case management community in his new capacity.
"Applying and volunteering on the Commission's board allows me to assist in forming the direction of the profession of case management, just as our country moves into the uncharted waters of a new system of health care delivery and as the first waves of the 'silver tsunami' of the baby boom generation hit shores," Michael said. "We are in an exciting time to be in the profession, and it is a perfect opportunity for case managers to play a key role in determining how health care will be delivered to those least able to advocate for themselves."
Demoratz has more than 30 years' experience as a professionally trained social worker, where he worked with a catastrophically ill and injured patient population. As a nationally recognized subject-matter expert on end-of-life care, he has presented at hundreds of conferences and published numerous articles on end-of-life, bereavement, pain management and catastrophic case management. Michael currently works with Amada Senior Care as both a licensed clinical social worker and certified case manager. At Amada, he has assisted in developing special technologies and in further developing case management services - raising the bar in the non-medical home care setting to allow seniors the best opportunity to successfully age in place.
About Amada Senior Care
Amada Senior Care is committed to enriching lives. We provide nurturing, compassionate, non-medical, in-home care and guide families through the many senior housing options available for assisted living. We also offer expertise in handling long-term care insurance claims and in certain forms of government aid, including Veterans Aid and Attendance Benefits. Headquartered in San Clemente, California, Amada was founded in 2007, and is currently assembling an elite team of franchise partners to expand our business on the national level. For more information on Amada Senior Care, please call Tim Valencia at 949-306-8067 or email tim.v(at)amadaseniorcare(dot)com, or visit our website at amadaseniorcare.com.