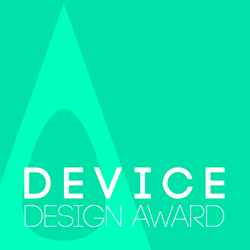 Best devices are highlighted.
Como, Italy (PRWEB) April 30, 2014
A' International Design Award & Competition announces the very best 3D Printing Technologies, Computers, Entertainment Products, Audio/Video Goods, Portable Power, Digital Office Equipment, Hardware and Mobile Devices worldwide. Journalists and editors worldwide are invited to check the list of winners to feature some of the prominent designs this year.
The A' Design Award is a juried, international and independent design competition where entries are peer reviewed and anonymously judged by an expert, 50-person jury panel of established scholars, experienced design professionals as well as press members. A' Design Award & Competition also features a unique control panel for press members to access high-resolution press kits which contains additional images of award winning works, interview with the laureates as well as press-only images. Award winning device designs can be seen online at http://www.adesignaward.com/good-design.php?C=9
A' Device Design Awards recognize the best in consumer electronics. Manufacturers and designers worldwide can enter into the awards to nominate their new products and technologies for award consideration. Early Bird Deadline for taking part in the A' Device Design Awards is on June 30, 2014. Final Deadline for entry submission is on February 28, 2015. Results of the next edition will be announced on April 15, 2014. Laureates will enjoy very special benefits such as recognition by A' Design Award & Competition with a press release posted online and distributed to tens of thousands of media professionals.
Laureates will also be eligible to use the "Award Winning Device" logo and graphic as a part of their communications and marketing. Awarded projects will be translated to over twenty languages for true international reach. Winners will also be invited to join the glamorous gala-night and award ceremony in Italy to claim their 3D printed metal trophies, design excellence certificates and the yearbook of best designs. Entries can be made online at http://www.adesignaward.com.
About A' Design Award & Competition
A' Design Award and Competition has been established as an international, credible, trusted independent platform that aims to promote designers, brands and manufacturers that employ good design practices and principles. A' Design Award & Competition aims to create a global awareness for good design by highlighting superior products and services as well as by providing designers, researchers and manufacturers a unique opportunity to communicate the intent, rigor and passion behind their designs. For an in-depth presentation of the A' Design Award & Competition in 35 languages as well as relevant design news, interested parties could visit http://www.designinternational.org