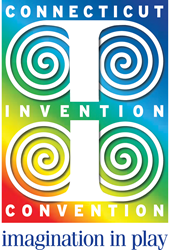 Storrs, CT (PRWEB) May 01, 2014
The Connecticut Invention Convention (CIC) today announced that 770 young inventors will compete at Gampel Pavilion in Storrs, Conn. on Saturday, May 3, 2014, for an opportunity to win more than 350 prizes and awards. The event, hosted by UConn's School of Engineering, showcases the practical solutions to everyday problems of students in grades K-8, and includes a showcase for "Next Step Inventors" in grades 9-12.
The 31st Annual Connecticut Invention Convention, open to the public, is an event that culminates a year-long program conducted in more than half of Connecticut's towns and cities that helps foster interest in STEM careers. The program engages nearly 11,000 students in grades K-8 and is the longest-operating program of its kind in the nation.
Opening ceremonies will begin at 10 a.m. and feature Sally Reis, Ph.D., vice provost for academic affairs from the University of Connecticut, as the keynote speaker.
"This is our largest event of the year and it provides our best young inventors from local-school programs with the opportunity to share the inventions they've been working on all year," said Helen Charov, executive director of the CIC. "Although many of our young inventors appear on national television programs, such as The Ellen Show, all of our students learn and hone problem-solving, critical thinking, prototyping, and engineering skills during the program that will serve them for the rest of their lives."
More than 300,000 Connecticut school children have participated in the CIC curriculum since 1983, creating several generations of problem solvers, who recall their experiences with inventing as influential in their career choices. Now in their mid-careers, some have become CEOs of their own companies, scientists, and engineers, teachers of the CIC program, and even state legislators.
Several novel ideas have been commercialized, including the JD Batball, a 22-inch plastic baseball bat with a removable top so baseballs can be stored inside, invented by Jacob Dunnack of Willimantic, which has been selling in Toys-R-Us since 2002.
The CIC program begins in the fall, when teachers across the state gather for all-day training for program implementation and concludes at the state-wide convention in Storrs, where young inventors share their prototypes before peers and teams of judges from industry, education, and government.
"Over the last year, the program has grown by 35 percent and attracted entire school districts to participate," said Charov. "As schools focus on STEM education and search for ways to excite students in new, hands-on lessons, CIC provides early help with learning 21st Century problem-solving and creativity skills, combined with presentation, which can be an extremely empowering process for kids, often becoming a life-changing experience for many."
The event schedule is as follows:
8:30 – 9:45 a.m. Arrival, Registration, and Setup
10:00 – 10:30 a.m. Opening Ceremony
10:30 a.m. – 12:00 p.m. Judging Circles – Student and Judges
12:00 – 1:30 p.m. Lunch Break & Public Viewing of Inventions
1:30 – 2:30 p.m. Closing Remarks and Awards Ceremony
For more information about the Connecticut Invention Convention and how to make it a part of your schools, visit http://www.CTInventionConvention.org.
About Connecticut Invention Convention
The Connecticut Invention Convention, which began in 1983, is a 501(c)(3) nonprofit program underwritten by grants and in-kind support from community, educational institutions, businesses and charitable organizations, including the UConn School of Engineering, Northeast Utilities Foundation, Stanley Black & Decker, United Technologies, CTNext, 3M, Alexion, Bank of America, Cantor Colburn LLP, CT Space Grant College Consortium, ESPN, Electric Boat, Hubbell, Liberty Bank, Lincoln Financial Foundation, Microsoft, Petit Family Foundation, Pitney Bowes, Praxair, and P&G and others.