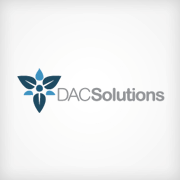 (PRWEB) April 09, 2014
Deborah Cook is proud to announce the creation and launch of her new website venture, http://www.DACFurniture.com. The website offers a wide variety of outdoor furniture options including conversation seating sets and outdoor dining sets to put in a garden or patio area. Cook was inspired by her desire to provide families with a way of making a comfortable space to spend time with family and friends outside in the sun. She wanted to give customers the opportunity to turn their garden or patio into a comfortable place to have dinner or just talk with friends on warm evenings.
There are many excellent outdoor furniture pieces featured within the merchandise of DACFurniture.com. The website carries items including outdoor dining sets, conversation seating, patio tables, outdoor furniture cushions, lounge chairs, patio umbrellas, and much more. In the future, Cook plans to further expand the product lines offered on her website. She hopes to also add a line of storage containers for outdoor furniture cushions so that customers have a place to keep their cushions when they're not in use.
Offering quality information and products is of the utmost importance to Cook in regards to the merchandise and content of DACFurniture.com. She wants to ensure that customers have positive experiences on her website by offering them the information that they need to make good purchasing decisions. By adding new products periodically, she hopes to keep her merchandise up-to-date with current styles for patio furniture so that customers will have great furniture options to choose from.
To complement the main website, Cook is also launching a blog located at http://www.OutdoorFurnitureBlog.com. The blog will feature topics that relate to outdoor furniture and to outdoor entertaining. Cook plans to provide information about the different products that are on her site. She will also be offering tips for planning outdoor meals and making suggestions about how to pick the right outdoor furniture set for your space.
About the Company:
DACFurniture.com, a division of DAC Solutions, LLC, is owned and operated by Web entrepreneur Deborah Cook.
Deborah Cook
http://www.DACFurniture.com
(440) 943-4919
iePlexus, Inc.
http://www.iePlexus.com