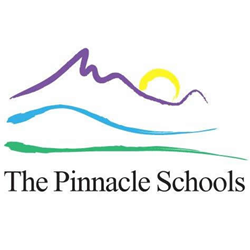 We start getting more calls from concerned parents after the first nine weeks of second semester and a more significant jump in calls around the time of Spring Break
Huntsville, AL (PRWEB) April 11, 2014
Admission counselors for the Elk River Treatment Program (ERTP) report a jump in inquiries for summer placement in its adolescent residential treatment program in north Alabama. The spike is likely part of a seasonal trend, according to national studies.
"Generally, we start getting more calls from concerned parents after the first nine weeks of second semester and a more significant jump in calls around the time of Spring Break, which usually runs late March and into April," said Kathy DeMellier, Director of Admissions for programs of The Pinnacle Schools, including ERTP.
For many adolescents, summer is an opportunity to explore new activities like summer camps and part-time jobs, but it is also a time when teens are more likely to start using substances, according to a report from the Substance Abuse and Mental Health Services Administration (SAMHSA). Because of that unstructured time in summer, existing problems can escalate to a dangerous level, DeMellier said. Aside from first-time drug use, she said adolescents may struggle with suicidal thoughts, self-harm behaviors, sexual activity, running away, legal problems and lack of interest in improving.
ERTP is an intense, outdoor therapeutic program that provides assessment, diagnostic and treatment services while facilitating a comprehensive academic program as well. Adolescents who are exhibiting behavior problems are often struggling academically at the same time so ERTP's minimum eight-week program is intense, yet effective short-term treatment.
For students struggling in school, summer is prime time to catch up to their peers. According to the National Center for Learning Disabilities, many factors may impact a child's ability to adapt in a learning environment. Those include ADHD and medical or psychiatric conditions that could impair learning and attention. Besides poor grades, signs of learning difficulties include physical complaints, blaming the teacher, making excuses to hide struggles or just giving up. ERTP offers credit recovery, summer reading programs, remedial work and GED prep, and can help students who are transferring from a block system to a semester system, for example.
According to the National Dropout Prevention Center, more than 30 percent of dropouts in grades 8 - 10 said failing or inability to keep up with their studies were among the reasons. Proper diagnosis, such as that offered by an experienced, professional staff, and active intervention are keys to getting a child back on track. Sometimes it's best to withdraw a student in the spring before he or she actually fails. With early intervention, a child may recover in time to join his or her peers in the fall or graduate on time. ERTP's length of stay is flexible so extended and advanced programs are available should the child need further treatment.
"A placement during the summer months not only provides the child a safe, structured and supervised environment but allows them to sort through the emotional/behavioral issues at hand while working to make strides in the academic environment," DeMellier said.
Many parents discover that keeping their children busy during the summer months is one way to keep them off drugs. With more free time on their hands, youth from age 12 to 17 are most likely to start using various substances during the summer, SAMHSA found. On a typical day in June and July, more than 11,000 adolescents in that age group use alcohol for the first time. An average of 5,000 youth smoke cigarettes for the first time. (The typical daily average the rest of the year is 3,000 to 4,000.) As for marijuana, more than 4,500 young people try it for the first time in June and July.
"More free time and less adult supervision can make the summertime an exciting time for many young people, but it can also increase the likelihood of exposure to the dangers of substance abuse," said SAMHSA Administrator Pamela S. Hyde. The report on first-time substance use by youth tracked by month also examined the abuse of other substances such as inhalants, cocaine, hallucinogens and the non-medical use of prescription medication. First-time hallucinogen peaks in June and July. First-time inhalant abuse peaks in July.
The Elk River Treatment Program was founded in 2005 and has successfully treated hundreds of troubled teens from California to the Carolinas. The professional staff includes a child and adolescent psychiatrist, medical physicians, registered nurses, a licensed psychologist, a licensed social worker, an advanced alcohol and drug counsellor, highly qualified and certified teachers, and numerous counsellors with advanced degrees. For more information, call 866-906-TEEN (8336).